AC Milan to battle Barcelona for Psv starlet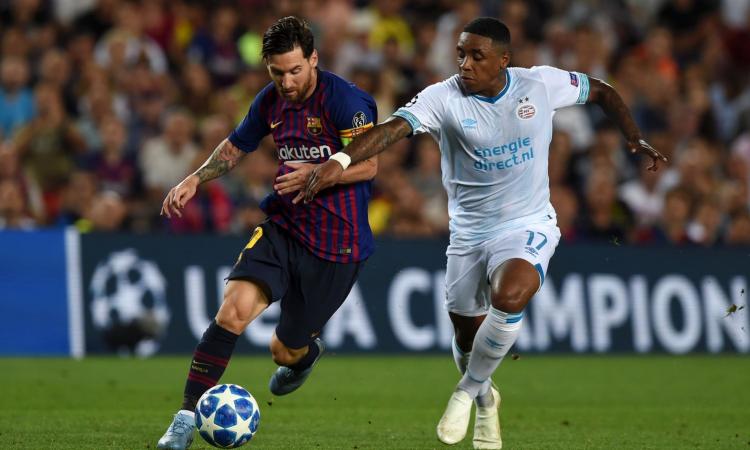 2018-22-09 - 11:40
AC Milan are keen on signing PSV starlet, Steven Bergwijn. The Rossoneri have been following him for some time and are keeping a close eye on the Dutch winger. The 21-year-old is a star in the making and is rated as one of the best at the Dutch club right now. He ended last season with 8 goals and 11 assists that helped PSV win the Eredivisie.
Milan, however, are not the only club plotting a move for Bergwijn. Barcelona are also said to be scouting him while there is a lot of interest from the Premier League too. The Dutchman has a contract until 2022 at PSV but Milan are not worried about it.
Bergwijn is not looking to leave PSV right now and wants to develop at the club. He is looking to gain enough experience and get better before making a big move. The Dutch star is a big fan on Barcelona and was pictured with Messi, 5 years ago.
According to Voetball International
,
however, the player is not going to push for an immediate exit from Psv as his contract expires in 2022.
Milan have Suso, Calhanoglu, Castillejo and Borini in the same position as Bergwijn but they are keen on signing him as the players at the club are not know for scoring goals. Gattuso does not want the burden on goals to be solely on Gonzalo Higuain.