AC Milan, UEFA affects the market: who will stay and who will leave?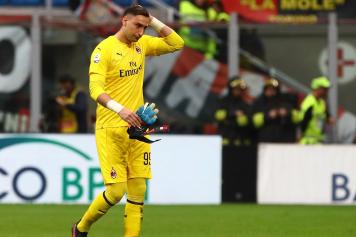 11 April at 20:05
Yesterday, Milan were referred to the UEFA Chamber of Arbitration, as the club has failed to meet the budget balance requirement in the current observation period determined in the 2018/19 season.
The club, even through the words of Maldini, are calm to in their approach the matter. A penalty will be handed, of course, but Milan and their owners Elliott will negotiate with UEFA to highlight the responsibility of the former management.
And on the market? Leonardo will have to work hard in order to build a team for the Champions League while staying within the range of FFP.
The Brazilian manager could find himself forced to sacrifice some big names
that could generate income. The main suspect is Suso, who has a buy-out clause set at close to €40m.
There are four players considered absolutely unsellable by the Rossoneri: Donnarumma, Romagnoli, Paquetà and Piatek. Kessie, on the other hand, could leave but only for a good offer. The likes of Calhanoglu, Laxalt, Strinic, Suso, Borini and Castillejo are also on the transfer market.​