AC Milan zero in on top summer transfer target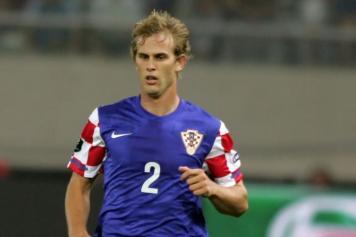 06 February at 10:20
Though the January transfer market has just concluded, forward-thinking clubs are already planning for this summer's window. One of those clubs is AC Milan, who has identified a top target for that period.
Sampdoria's Ivan Strinic has been unable to find a contract resolution with his club and will become a free transfer in the summer. A team like AC Milan will find him very attractive, not only because of his play but, because he won't cost a transfer fee (something the Rossoneri loathe to do with their present financial situation).
The left-back will help solidify, what has been, an unsteady defensive unit at the San Siro. At the moment, both parties have been unable to reach an agreement on a pre-contract, but they will continue to work together as winter turns to spring
The Croatian may not be a 'sexy' acquisition, but he may herald in a new director for Milan transfer strategies. After last summer's 200 million euro spree and this year's financial crisis, the Rossoneri doesn't have the spending power it used to have.