ADL explains why he decided to replace Chelsea manager Sarri at Napoli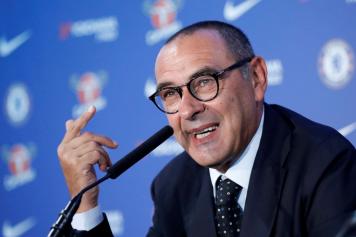 26 July at 17:40
The president of Naples, Aurelio De Laurentiis claims to replace Maurizio Sarri with Caro Ancelotti because the 59 year coach replied rudely when Aurelio De Laurentiis asked about Maurizio Sarri's plans for the future.
Now, Maurizio Sarri has taken the managerial job at the English Premier League club Chelsea. At Chelsea, Maurizio Sarri replace Antonio Conte who was sacked just before appointing the former Napoli manager as the new boss at Stamford Bridge.
Aurelio De Laurentiis now explains why he decided to replace Maurizo Sarri, with the former manager of Bayer Munich and Paris St Germain.
"I'll be here to change my mind". Laurentiis's
words
to Mediaset
CLICK
HERE
TO READ NEWS SERIES
CLICK
HERE
TO READ NEWS LEAGUE NEWS
CLICK
HERE
TO READ LIGA NEWS