ADL hits out at Sarri and says 'it will be even better to see Ancelotti beat Juve'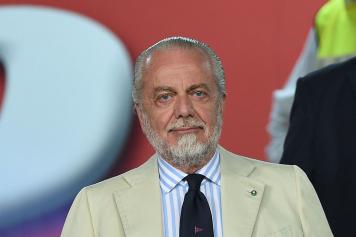 20 June at 12:40
Maurizio Sarri was presented by Juventus
as the new coach of the Biaconeri today. Meanwhile, his former president and employer at Napoli, Aurelio De Laurentiis seems to not be taking the move very well.
The Partenopei president spoke to the press
on the occasion of visiting the set of a Carlo Verdone's new movie.
"The difference between Sarri and Ancelotti? The first is a stadium man, a person for the people, the one that fans like. Ancelotti, instead, is an entrepreneur," he said.
"Sarri always wears a tracksuit, screams and is blasphemous. I would like to understand how he will adapt to the style of his new team. But it will be even better to see when Ancelotti beats Juventus on the field. What then will the Napoli supporters who consider Sarri a great traitor say?" De Laurentiis added.
Sarri spent three seasons at Napoli before making a move to Chelsea in the English Premier League last summer. Now, he has made a return to Juventus and is expected to have a difficult time with the fans of his former team as well as the eccentric president.