Ag. Barrow: "I met with Ausilio, Inter are thinking about it"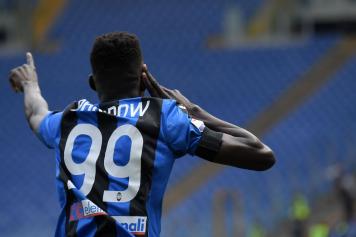 15 May at 12:20
Inter are currently looking at Atalanta's squad ahead of the upcoming market and in addition to putting Josip Ilicic on their wish list, the Nerazzurri are also monitoring the situation of 19-year-old Musa Barrow.
Interviewed by FcInterNews.it, Barrow's agent, Luigi Sorrentino,
spoke
about these rumours.

"Barrow-Inter? At the moment I haven't heard anything. Negotiations between Atalanta and Inter? I think there could be yes.

"However, we're most likely far from real negotiations. Had there been something concrete, then Atalanta would have called me.

"During Atalanta's most recent game (against Milan), Piero Ausilio was present and we greeted each other. I think Inter are making their evaluations.

"I think the ideal solution would be if Inter signed Barrow to then let him stay at Atalanta for one to two years.

"His value? It's not up to me to talk about numbers, but I can't help noticing that, since Neymar's move to PSG, the figures have changed."