Ag. Hamsik: 'Those who criticise him don't understand football'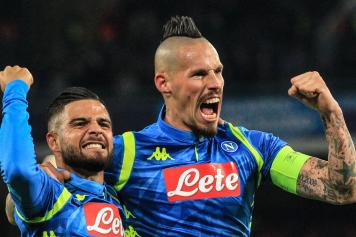 14 December at 15:20
Speaking to Radio CRC, Marek Hamsik's agent Juraj Venglos spoke about the midfielder's situation at Napoli, responding to the criticism he has received as of well.
"I didn't talk to him after the Liverpool game, but I think Marek did well. I read the newspapers, and there was some bitterness when reading that he was the worst. For me, it was a good performance.
"It's like they don't even consider that he's changed his role and that he's playing very differently from what he used to. Maybe you can say that those who criticise him, don't understand football," he stated.