Exclusive: Arsenal striker wants to leave at all costs, likes Milan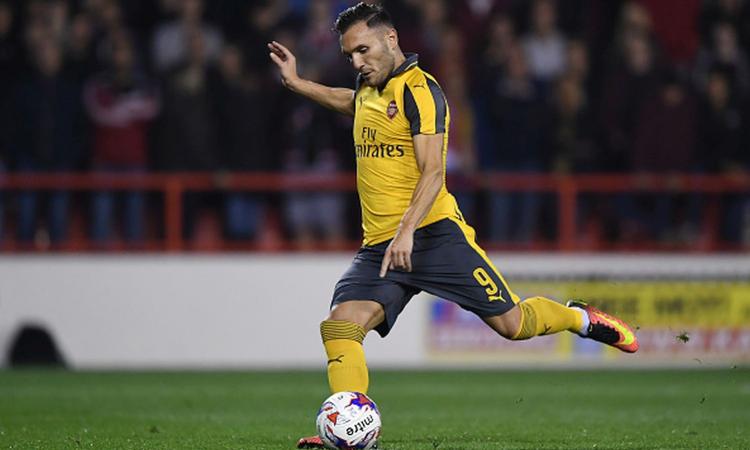 2017-20-02 - 13:45
Lucas Parez is "unhappy" at Arsenal, and wants to leave "at all costs", his agent has exclusively told Calciomercato.com.
He also considers AC Milan a "great club, one he likes a lot, agent Rodrigo Fernandez Llovelle told our Alessandro Di Gioia.
The talk has linked the Spaniard to Milan for next season, with Carlos Bacca set to leave and needing a replacement.
"Lucas wants to leave at any cost. He's not happy at Arsenal, he's not settled in and he hasn't had the chance to play and to prove himself," Llovelle confirmed.
"He's not received any offers yet. If Lucas leaves London, which he will, since he's not had any chances under Arsene Wenger, he will want to go play for another important club, one as important as Arsenal.
"Milan is a great team and he likes them a lot,
even though
we've never spoken with the Rossoneri's directors".
"Wenger? It doesn't matter who the new Coach is, we want to leave: he [Lucas] needs to have the chance to play".
Valued at around
€
15 million by Arsenal, Perez (who has looked good when he's come on, which is rarely) has a contract at the Emirates until 2020.
Perez cost Arsenal
€
20m, a reward for two seasons at Deportivo, in which the Spaniard banged in 24 goals in 58 games.
With only 889 minutes under his belt this season, the 28-year-old has only one Premier League goal to write home about.