Agent: 'Bale doesn't want Real Madrid exit, he's worth as much as Neymar'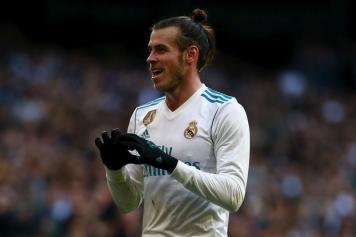 12 February at 11:45
Jonathan Barnett talked to
Tuttosport about his star clients Gareth Bale and Wojciech Szczesny.
"I think I am the best agent in the world. My agency Stellar has more than 100 players, it's the biggest one out there. I really respect Raiola and Jorge Mendes, we are like the Ronaldo, Messi and Neymar of agents. Bale? I think he's worth as much as Neymar. He loves Real Madrid and doesn't want to leave. Gareth does not need Ronaldo to leave Real Madrid, he is already a top star of the club."
"Bale is such a positive example for children. You will never see him in a fast food. He goes to bed early and I don't think he is worse than Neymar. He can also battle it out for the Ballon d'Or in the future. When he joined Real Madrid Florentino Perez gifted me a pen to sign contracts. I always have it with me now."
"I think no Serie A club can afford to buy Bale. There was the interest of a top Italian club but I can't name it. Tottenham, however, refused to sell him."
"Szczesny loves Juventus. He has an extraordinary relationship with his fans. There are no problems now and also Buffon's contract extension would not be an issue. Woiciech will become one of the best goalkeepers in the world. If Juventus beat Tottenham they can win the Champions League. I am English so I hope Tottenham qualify for the next stage."