Agent: 'Conte hasn't spoken to Pato'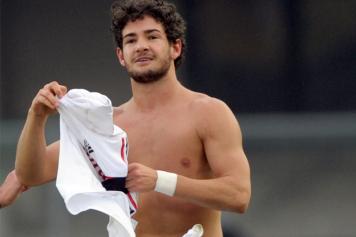 26 May at 18:14
What does the future hold for Alexandre Pato?
It turns out that the Brazilian himself doesn't know, and his agent even suspects that the Brazilian forward is being frozen out by new arrival Antonio Conte.
"We've found out that Conte is reviewing Chelsea's players" Gilmar Veloz told Goal.Com, "but he's yet to contact either Pato or myself with regards to the future".
"For the moment, Pato's future is an open book, and we await Chelsea's decision, but if the club doesn't want to buy him on a permanent basis, we'll have to seek alternative solutions".
The former Milan star has had a rough time of it at Stamford Bridge so far, barely appearing for Chelsea so far and prompting the launching
of a satirical website.
Still only 26, Pato made two EPL appearances in his brief spell in London, netting once.
@EdoDalmonte