Agent for €80 million Lazio star sends message to Juve and Man Utd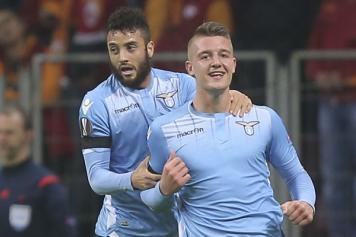 12 October at 11:30
Like Juventus, who has long put the Serbian midfielder in the goal, even though he has never sent a real official offer to Lazio. Only applause. Also because the Lotito-Tare couple do not waste time telling them that the boy's rating is about 80 million euros. Not bad for a 22-year-old.
The situation surrounding Milinkovic-Savic is controlled, largely, by his agent, who spoke to 'Tuttosport'. Mateja Kezman , the former Chelsea and PSV player, who revealed: "Sergey is very happy at Lazio and has recently renewed the contract. Lazio is a nice team, there is the right atmosphere, a winning mindset and the bench long."
Kezman went on to talk about his client's attributes, "Sergey is special, he's a combination of strength, speed, and technique. It's difficult to make a comparison, he's a top talent and what he needed was a club like Lazio and a coach like Inzaghi doing the best for him. Sergey is very happy to have him as a manager."
In short, Milinkovic-Savic seems tied to Lazio, but Juventus will try to pry him from Rome. It doesn't appear that the figure of 80 million euros is a holdup for the Old Lady, who has already shown with Higuain that he can spend large amounts of money for certain players, especially if as a Serbian also has a favorable identity card.
Additionally, Manchester City, Manchester United, and Liverpool have been linked with him. More than in January, the next attempt is scheduled for the 2018 summer transfer season.