Agent: Man United, Napoli wanted Witsel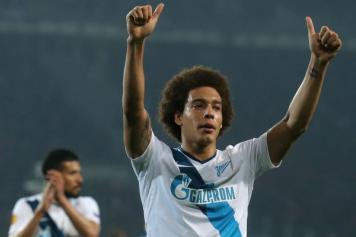 09 August at 13:35
Axel Witsel chose Borussia Dortmund over a series of elite clubs, his agent has revealed (via Goal).
The Belgian international returned to European football after one-and-a-half seasons in China with Tianjin.
Performing well at the World Cup, the 29-year-old had previously been linked to Juventus, but his agent claims that Manchester United and Napoli both wanted a piece this time around.
Paul Stefani told Het Leetste Nieuws in Belgium that: "There were other candidates. Manchester United wanted him, Napoli too. But I told Axel: 'At Dortmund you are the number one, at Manchester you are one of the many... and at Napoli too'."
Witsel, a former star at Standard de Liège and Belfica, moved for just €20 million, a sum explained by his agent:
"Sports director Michael Zorc and CEO Hans-Joachim Watzke invited me to come and talk at a time when Axel was at the World Cup in Russia. There I heard that Dortmund were looking for a player like Witsel.
"I explained to them that the Portuguese lawyer of Witsel has negotiated a buy-out clause of €20m with Tianjin. That sounded like music to them, because they thought that Tianjin would ask for an amount of around €60m for Axel.

"When the transfer later started rolling, the Chinese still tried to get out of that buyout clause, but it was conclusive."