Jorginho's agent make huge claim about possible Man City move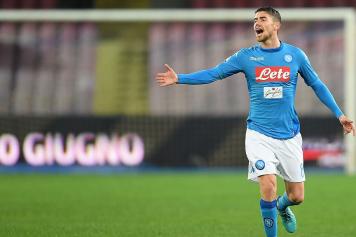 11 June at 16:10
Napoli star midfielder Jorginho is a wanted man for Manchester City manager Pep Guardiola in the summer transfer window.
The Italian international has a one in a life time opportunity of joining the English Premier League winners. The midfielder's agent Joao Santos says Jorginho will not be sad if Napoli star's move to Manchester City does not happen.
"Jorginho is happy in Naples, but there's a negotiation with Manchester City and that's why we're not talking about a renewal with Napoli," Jorginho's agent Joao Santos
said
during an interview to Tutto Mercato Web.
"We're talking about a lad for whom Manchester City represent the opportunity of a lifetime, but pay attention: he wouldn't be sad if he stayed at Napoli. On the contrary, the lad is happy and content in Naples.
"He'd be displeased though, because he'd miss out on a great opportunity like Manchester City. Anything could still happen, it's all open."
CLICK HERE FOR MORE SERIE A NEWS

CLICK HERE FOR MORE PREMIER LEAGUE NEWS