Agent of Slovakian midfielder gives update amid Napoli, Arsenal, PSG interest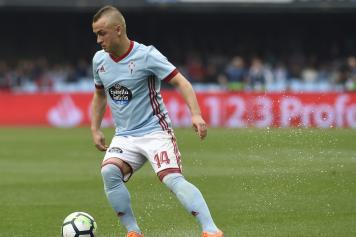 24 June at 16:40
Slovakian midfielder Stanislav Lobotka has turned heads across Europe with quality play at Celta Vigo. Napoli, Arsenal, and PSG are among the clubs most interested in his services.
Interviewed by La Voz de la Galicia, his agent Branislav Jarusek explains the situation of the 23-year-old: "He is happy at Celta Vigo and will leave only for an offer that makes everyone happy, so far we have only had one offer, but it was too low. If Napoli is raising the offer I do not know, I've been talking to them for over a month but many things have changed, given the goodbye of Sarri and the arrival of Ancelotti."
'The heir of Hamsik-they have two different roles, Marek is a 10 while Stanislav is a five."
"Arsenal? The Gunners have taken Torreira, we only had a chat but nothing concrete. PSG is one of the top five clubs in the world, but Stanko is at the level to play there. If there is a good offer there will be no problems: if it arrives he will go away, otherwise he will continue at Celta. He would like to play the Champions League like any player, but the priority is to play better than last year."
Click here for more transfer news