Agent of Zaza; "West Ham are obliged to take him after 10 games. He misses Italy"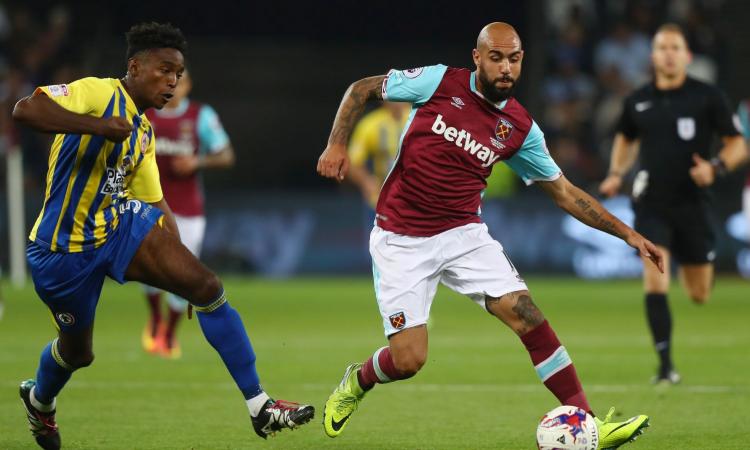 2016-04-10 - 15:23
Antonio Zaza, the father and agent of West Ham United striker Simone has been speaking about the details of his contract with the Hammers and the situation in respect to that with Juventus. Having flattered to deceive in his first few months in East London, Antonio told
TuttoJuve
that; "He certainly needs to settle down; he has totally changed his style of play. It's not for me to say whether he is happy or not, it's necessary to wait and see. The important thing is for him to believe in himself then I'm sure he will improve".
When asked if his son was having problems with the rest of the squad he replied; "There are no problems with the squad or the club, he is happy with the way he has been welcomed but I repeat, he has had to change his style of play and it's not easy to settle down".
Asked in more detail about the agreement stated in his move from Juventus to the Premier League, he explained that; "West Ham will be obliged to take him on a permanent deal if he plays 10 games for the club. He has to get used to the new tactics as they are different to those at Juve".
Finally, asked whether his son was missing his homeland he replied; "Not so much Turin but Italy in general but once again I repeat, he is happy in London let's make that quite clear".
S.M