Agent: Real Madrid fans unfair on Benzema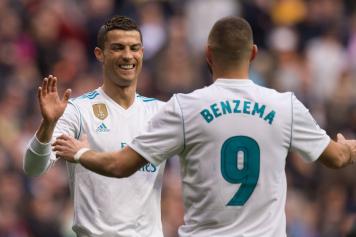 22 January at 23:00
Karim Benzema's agent claims that Real Madrid fans are "unfair" to boo the striker, also labelling it a "lack of respect."
The Merengues attacker has only scored twice in Liga action since the start of the season, and there are fears that Real are tiring of him, and looking for an alternative.
Among the names Real are interested in, the media have reported on Harry Kane, Edinson Cavani and Mauro Icardi.
"It's unfair that he was whistled when Real Madrid were winning and he was returning from a month-long injury. Karim has always shown exemplary commitment to the club and has put the team before himself, so he doesn't deserve this treatment," Karim Djaziri said.
"He has participated in some of the brightest eras the biggest club in the world has enjoyed. You can whistle anyone, but never a player who hasn't even been on the pitch, it's incomprehensible."
Yet despite the booing, Benzema won't move, if Djaziri is accurate:
"No [he won't leave] because Benzema feels that the real fans of the club are with him, and he wants to show that he deserves everyone's support."