Agent: 'Thiago Silva's Milan return possible, he may not extend PSG deal' – exclusive –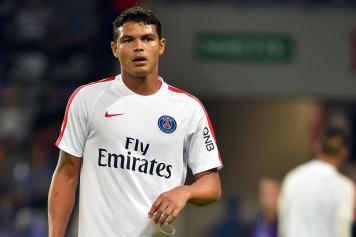 06 October at 10:34
PSG centre-back Thiago Silva has earned his first Brazil national team call up in more than one year and with his contract expiring in 2017, many
top clubs hope to sign him as a free agent
at the end of the current campaign.
Our reporter Federico Albrizio has exclusively interviewed the player's agent
Paulo Tonietto
asking him his clinet's plans for the future.
"He [Thiago Silva] is very happy for Brazil call up.
That was one of his objectives
and I think he deserves it."
"Contract talks with PSG have been put on hold. We are going to evaluate the future alongside the club, but
if PSG fail to qualify for Champions League this season, we are not going to sign a new contract, that's for sure
."
"There are many clubs interested in signing Thiago Silva."
"He's in love with AC Milan. He loves the club and the city.
We've had no contact with the Italian club and Thiago Silva is still under contract with PSG, but a return to AC Milan could be possible
if we don't sign a new contract. The
rossoneri
have good chances to qualify for the Champions League."
Federico Albrizio @Albri_Fede90, translated by Lorenzo Bettoni @lorebetto