Agent: 'Yaya not leaving Man City in January'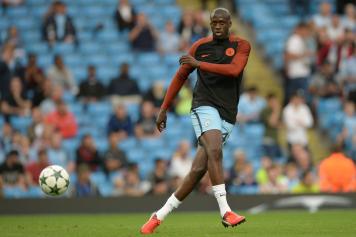 30 October at 09:50
The agent of
Yaya Toure
Dimitri Seluk has released an interview with the
Daily Mirror,
attacking Man City boss Pep Guardiola once again.
"When Yaya was not included in the Champions League list squad,
neither him nor Begiristain answered the phone
as I tried to contact them. I thought they would have not punished the player when I did interviews to criticize the manager."
"Guardiola talks about respect, but he should be the first one to have some. I called them both before the Barcelona clash, not to say sorry,
because I have nothing to apologize for
, I just wanted to have a face to face meeting, but I got just silence in return."
"Pep is putting is ego ahead of Man City's good. I know the problem, when Pep forced Yaya to leave Barcelona, I openly criticized him.
That's a revenge and that's not professional
."
"I asked City if they wanted Yaya to leave last summer, they said no because Yaya is still part of the project. That's a lie of course,
Hart and Nasri
also paid the price for their strong personality."
"
Pep doesn't want real man, Pep wants kids because he can control them
, he smiles at them, he makes them believe he's their best friend and then he betrays them."
"Guardiola is making history at the club because
neither Mancini nor Pellegrini had such a long run streak without a win. Yaya would have been perfect in this part of the season
, also in the last Man Utd clash, but he preferred to lose the game for his ego."
"His announcement as Man City boss was done before the end of the season because Pellegrini could have won the Premier League, but then Guardiola would have not made a better result the following season."
"
Yaya is not leaving in January, he doesn't want to take the easiest path.
He's a pro and he's fit, he could play tomorrow and become the ambassador of Man City once he retires. Now it can't happen because the man who runs Man City at the moment doesn't want him to be remembered as a legend. Guardiola should apologize with Mr. Mansour, Yaya and Man City fans."