Agnelli-Allegri dinner was not enough, another meeting scheduled for today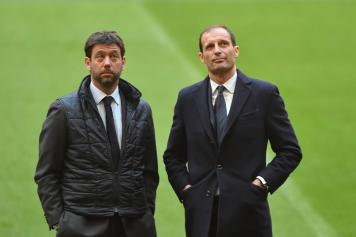 16 May at 11:20
Andrea Agnelli and Massimiliano Allegri did meet at dinner yesterday to decide the Juventus boss' future, but that wasn't enough to discuss everything about where the club goes from here.
The topic for concern is about whether Allegri should renew his current Juventus deal beyond the summer of 2020. That could mean talking about how Allegri looks to plan the future and that could include talking about painful transfers like that of Paulo Dybala.
SportMediaset state that there will be another meeting today probably after Juventus' training. It will involve Allegri, Agnelli and both Fabio Paratici and Pavel Nedved.
In case they decide on Allegri leaving, Juventus will look at Didier Deschamps, Mauricio Pochettino and Pep Guardiola as alternatives.