Agnelli: Ronaldo is a superhero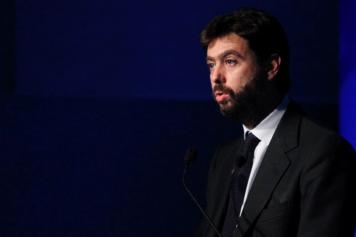 12 October at 16:20
Andrea Agnelli, president of Juventus, present in Trento for the Sport Festival by RCS, talks about Cristiano Ronaldo
: "It was the first time that the two souls of the club agreed together in the investment for a single player. About sport, there is the awareness of having taken an important added value and seeing him every day confirms our choice. Concerning our marketing, Ronaldo facilitates the worldwide distribution.
Children all over the world want to see the superheroes and he is one of those.
In addition, it makes it possible to fill an Italian gap: the worldwide broadcasting and the right of the Italian matches, but Juve is not just Ronaldo: it's a collective. CR7 is a cherry in something that has been built one piece after the other, with patience, intelligence and much more.
The growth of Juventus should be evaluated from 2010 to today: it's easy to say 'Ah, but Juve can', you have to see from where you started
".
Emanuele Giulianelli @EmaGiulianelli