Agnelli: We have to win the Champions League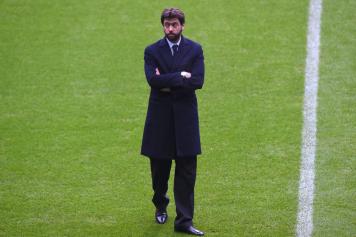 12 August at 21:55
Andrea Agnelli , president of Juventus , spoke to Massimiliano Allegri's team before the traditional friendly at Villar Perosa. These were his words to
JTV
: "Before starting, two important things: I believe that we should all applaud Blaise Matuidi for winning the World Cup, and we must congratulate our new Juventus captain is Giorgio Chiellini . "
"
Once again I'm glad to be here, it's a very special event, before you here have passed Charles, Sivori, Platini, Zidane, Baggio, Del Piero ... all Juventus' great players have been on here and they have played on this fied: now you are back from the tour the United States tour and we are focused on our goal".
"It will be a difficult year, a year where we have to go after our dream. The Champions League has to be the aim this year. We must win the Champions League, Serie A and the Italian Cup. To achieve this goal you have to work hard on daily to get to the end of the year and reap the rewards. It will be an extremely difficult year, full of passion and I cannot wait for it to start."