Exclusive, Agresti: Allegri is right, Juventus criticism is way over the mark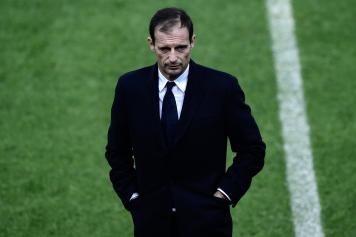 14 February at 17:25
Juventus were lucky to escape last night's Champions League Round of 16 first-leg with a 2-2 draw against Tottenham Hotspur. According to
Calciomercato.com's Stefano Agresti
however, some people's criticism has gone way over the top.
Maybe they deserved to lose, but actually, they had chances to win the contest as Gonzalo Higuain missed a vital penalty late in the first-half which would have made the score 3-1 to the Bianconeri.

It will be a concern to Juventus fans however, that this is the second game in succession where their squad has been on the back foot for large parts of the 90 minutes, despite winning 2-0 in Florence last Friday.

They are certainly missing Paulo Dybala and Blaise Matuidi but some of the accusations levelled at the team, who are quite capable of winning the return leg at Wembley next month, seem way off the mark.

Coach Massimo Allegri is right when he states that the Bianconeri have been exceptional for six seasons and that this season, the Champions League is once again the priority. Twice runners-up in the past three years suggests that they are still close to reaching the Holy Grail but just because they might not, does not make them a bad team.

At this moment, there are five squads which, on paper, look stronger; Real Madrid, Barcelona, PSG, Bayern Munich and Manchester City. Over the past five years, Juventus have risen dramatically but are not yet at the level of the aforementioned squads.

The OId Lady of Italian football cannot compete in the transfer market for players like Philippe Coutinho and Neymar and if they do exit Europe's premier club competition in London next month, it will be a disappointment yes, but not a tragedy.

Should they win the tie however, then there is still a chance they could reach the final and then what would their doubters say.

Juventus fans have been spoilt domestically over the past few years; the fall-out from 24 hours ago in Turin however, is way over the top.