MILAN-JUVENTUS: The Allegri press conference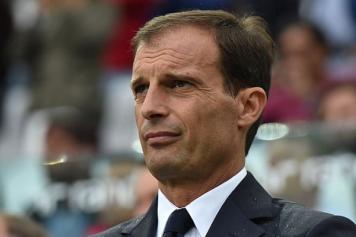 21 October at 12:31
Ahead of tomorrow's Saturday night blockbuster between Milan and Juventus at the San Siro, bianconeri coach Massimo Allegri has been speaking at his pre-match press conference. Calciomercato.com's Nicola Balice was present.

INFIRMARY UPDATE – "The only one who has trained today is Mandzukic. Chiellini will not play but he may be ready for Wednesday against Sampdoria. Pjaca is out also but Marchisio is returning to fitness and Rugani has re-joined the group yesterday".

ON MILAN-JUVE – "I must say congratulations to Milan; they have good players who will surely be the future of the national team. Tomorrow's challenge is always special and we will face a team with great enthusiasm. To get a result we will need to be at the top of our game".

ON BERLUSCONI – "It's sad that this will be his last Milan-Juve match. I spent four years working alongside him and Galliani and I'm sorry to see the end of the Berlusconi era".

ON THE GAME PLAN – "We need to improve on the quality and we must work on the characteristics of the players and not change the system. This is what we can and must do".

ON DEFENCE – "Against Milan I have four central defenders, Benatia, Bonucci, Barzagli and Evra. We must be careful as they have very dangerous strikers like Niang, Suso and Bacca. We must show gret respect to this Milan team".

ON THE RIGHT – "Lichtsteiner played well against Udinese and Dani Alves played well in Lyon, especially in the second-half when we went to four at the back. He is a player that is not open to discussion".

ON PJANIC – "He's played well up to now but he can and must improve. He's been decisive already and has made some assists. He can also play in a variety of positions and in Lyon he demonstrated that he can play in front of the defence".

ON BEHIND CLOSED DOORS – "In the future you will be able to see a few workouts but I'm not doing this because we are hiding secrets from you".

ON DYBALA-HIGUAIN – "They have a good understanding and the only certainty is that they will be the two strikers tomorrow. Mandzukic remains an important part of this team however and we may also give more space to Kean".

ON BUFFON – "In Lyon he prevented three goals but he's been doing this for 20 years. The topic of Buffon is closed in my opinion. Like Totti, he is a great example and to see him still playing at the top is great for football".


By Nicola Balice. Translated by Steve Mitchell