Allegri comments on Ronaldo, Bonucci and the Champions League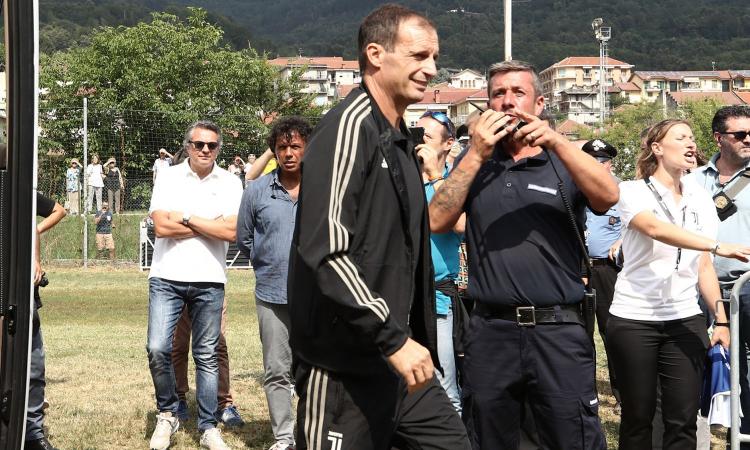 2018-12-08 - 19:15
Today Cristiano Ronaldo made his unofficial debut for Juventus at the Villar Perosa and coach Massimilano Allegri gave his verdict on the player, the return of Leonardo Bonucci and the team's chances in the UEFA Champions League.
"On paper a team is important, but above all what happens on the field matters. The club has improved the squad over the summer, but we must play well and win games, otherwise none of that counts," the Coach told Sky Sport Italia.
"We have even more ambition than in previous years to win and that includes the Champions League. The proof was given by the lads in this game, as they took it seriously. It's a matter of intelligence and mentality.
"It's only natural after the arrival of players like Ronaldo, Emre Can, Bonucci and Leonardo Spinazzola that there is excitement and dreams, but we have to make the quality count with our team performances on the pitch.
"Naturally, we have a higher ambition of winning the Champions League than in previous years, just as we want the Scudetto, Coppa Italia and Italian Super Cup.
"Ronaldo has above all brought experience at international level and acts as extra motivation for the younger lads to aim higher. You don't win five Ballon d'Or trophies for nothing and you can see how hard he works to get there.
"However, Real Madrid have won four of the last five editions of the Champions League and they did that through hard work. We've got to work too and this is the first time I've really seen the whole squad play together.
"Leo is an important player with experience and he increased the quality level of the defence."