Allegri: 'Douglas Costa will be playing vs Spal. Dybala? There is too much talk about this...'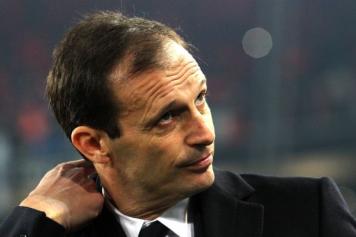 24 October at 20:00
Max Allegri spoke to the press ahead of Juve's game against Spal, here is what he had to say:
SPAL - " It will be an important game that will be worth 3 points. We have to respect Spal since they have been playing well. They are well organized and they play a good offensive and defensive game. Spal was an important experience in my life at the start of my career. They deserve to be in the Serie A".
TURNOVER - "We won't make a big turnover but Buffon and Chiellini won't play. Douglas Costa, Higuain and Dybala will all start tomorrow. One between Cuadrado and Bernardeschi will also play let's see. Alex Sandro will also play but I do have doubts in the midfield".
HIGUAIN - " We haven't been demonstrating his performances but he has been doing well. He is only missing a goal now, let's hope he finds the back of the net tomorrow. De Sciglio? He is called-up and will be an important return within our team".
DYBALA - " This is not a problem, substitutions occur during a game. Paulo had played well, there isn't any problems. Dybala, Mandzukic and Higuain always scored goals, it will come back soon. Mandzukic? Well Douglas Costa will be playing instead".
ANNA FRANK - " Juve and I have always been against racism".
BLACK OUT - " We have to play for 95 minutes and be consistant. It is normal for your opponents to create chances but you can't give them clear chances. Napoli and Inter are both playing well. We have the potential to win a 7th straight league title but it won't be easy...".
Max Allegri also released his call-ups for the SPAL game,
click here to find out who he called up.