Allegri: 'Dybala can become the best in the world'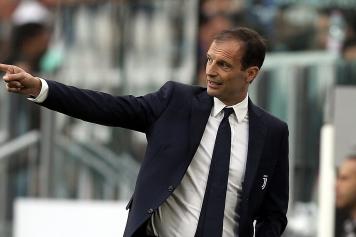 17 September at 14:57
Here's how Max Allegri commented Juventus' 3-1 win over Sassuolo today:
"Dybala can become the best in the world. He has taken the right path, he played a great game to play and has still room for improvement",
Allegri told
Sky Spot.
"In the first half we did too many skills, we must always play as a team, trying to score as much goals as possible. We fell asleep when they scored their goal and we must improve when this situations happen.
Matuidi has two great qualities. He doesn't talk and run. He knows how to play football. We are lucky to have him at Juventus. We need quality to win trophies.
Higuain played a good game, he missed two goals but this can happen. He will score goals again, I see no problems with him. Last year he didn't score goals for a few games and that can happen as it will happen to Dybala as well. It happens to every striker. He must train and improve his physical condition just like the rest of the team.
Inter are doing great and I think they will be title contenders with Napoli, AC Milan and Roma. We must win this kind of games and that's what we did."