Allegri explains the difference between Juventus and Spurs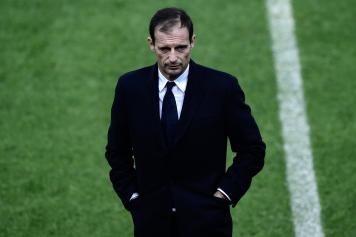 08 March at 00:00
Speaking to the media after his side's heroic second half display against Tottenham Hotspur tonight, Juventus coach Massimiliano Allegri believes he knows where the real difference between the two sides lies.
Here is what he had to say
:
"We have qualified from this round and reached the quarter-final stage, so now let's see who we get in the draw. Real Madrid and Barcelona are the favourites to win the tournament along with Bayern Munich, but that does not mean we do not have the ambition of doing so.
"Dybala and Higuaín played very well, especially when you consider that Gonzalo has been out for a fortnight. Paulo was decisive but the whole team played a good match. Even in moments of difficulty, we held strong.
"The only problem we have with Chiellini and Barzagli is that one is 34 and the other is 37. It is very important for Rugani to have players like them in front of him. We will do everything we can to reach the final, and we have taken an important step here tonight. Dybala is asserting himself in Europe and that is important for him.
The main difference between us and Tottenham is that Juve are used to playing games like this. We play with more calmness but that does not mean Spurs are not a great European team. There are no secrets, only hard work and the desire to continue improving. From tomorrow we will think about Udinese. Each and every day, I think the players give great satisfaction to the club, the fans and to me."
Jordan Russell (@JordRuss96)