Juve, Allegri: 'I still have doubts but here is who will be playing for us tomorrow...'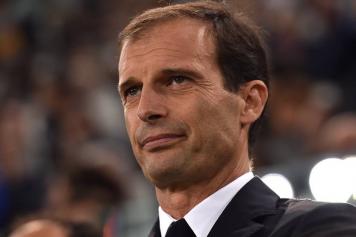 12 August at 19:35
It is the first official game of the new Italian league season as Juventus will be taking on Lazio in the Italian Supercup. Here is what Massimiliano Allegri had to say to the press:
OBJECTIVES - " We have to reach our goals even if it isn't easy. This means that we have to arrive in March with a chance to win the Champions league, the Serie A and the Coppa Italia. We always have to try and at least reach the quarter-finals in the UEFA Championsl league. What we have accomplished stays in the history of the club but now we have to start over from scratch".
SUPERCUP - " Lazio are a very good team who are very organized. They have many solid players as we will have to be alert. Juve's main strength is our intensity, we always have to play at a high pace".
NEW PLAYERS - " When young players arrive at Juventus, they have to be given time. They have to work hard and learn from players like Buffon, Chiellini, Mandzukic....".
FORMATION - "I still have 3 or 4 more doubts. Higuain, Dybala and Mandzukic will be playing...".
ALLEGRI - " If you have good players then you will achieve great things. After Cardiff I had to see if I still had the right motivations to go forward. I realized that I wanted to continue and I now we have an important season ahead".
BONUCCI - " We can't ask players to do something that they cannot do. Bonucci is a different type of player compared to what we currently have".
BENTANCUR - " He is a good player who is very intelligent. He will have an important future".
PRE-SEASON - " We have to improve on many things but we have the right spirit. There are so many games in a season, we have to remain focused".
By Nicola Balice, adapted and translated by Jean-Luca Mascaro (@CalcioNews89)