Allegri leaves, Juve's market strategy changes: Cancelo and Dybala can stay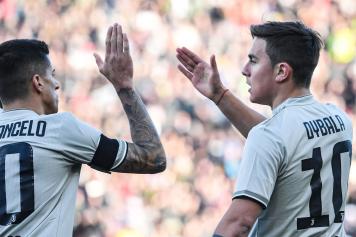 17 May at 15:00
Following the goodbye of Allegri, which will materialize at the end of the season, Juventus are set to undergo a big revolution. In fact, previously the market strategy was based on Allegri's choices,
but now everything will change
.
Two players, in particular, could see themselves remain at the club despite being linked with several moves ahead of the summer transfer market. Those two are Cancelo and Dybala, who have been slightly out of favour under Allegri's management. Now, however, they may very well stay even for next season.
In addition to players staying, a few will have to leave. Mandzukic, who is a big favourite of Allegri, could now be on his way out of the club. Same goes for Alex Sandro, Douglas Costa and Pjanic. In short, there are several questions marks for the time being and the management will have to make their evaluations along with the new manager.