Allegri: "Losing against Man United was good to win tonight. Ronaldo? An atypical forward"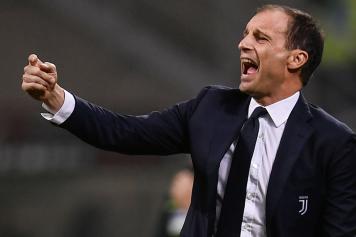 11 November at 23:34
Massimiliano Allegri
comments Juventus victory over Milan at the
Sky Sport
microphones: "Best match of the season?" We came back just after the Manchester defeat that could weigh, the guys were good at attacking the match right away. put aside the last 5 minutes against United. In the chance of the penalty Matuidi and Alex Sandro had gone a bit further, and Szczesny was very good to save it".
SERIE A RANKING - "We are doing good games, getting good wins, today was an important step for the championship, we returned to +6 on Napoli and +9 on Inter that lost in Bergamo".
BONUCCI - "He already knew that yesterday he had to go on the bench. He played a lot of games and had to rest, it happened against Milan".
TOO PRETTY - "Losing the game with Manchester United has done us good, it was important to win and not to take goals tonight, it's not that we play better in Europe, there are more spaces in the Champions League. On the other hand, we always want to get into the small area with the ball and it's not easy, and then it gets too pretty and it's not good, because it's not enough to win the game. "
ATTACK - "When you play with Ronaldo, Mandzukic and Dybala in attack you have less order, but this disorder also detracts from the opponent's points of reference".
LOWER THE RHYTHM - "If you lower the pace, especially the speed of the passages, then you fall asleep and take some counterattacks, on those occasions we become vulnerable, which is why the ball must always go fast".
RONALDO - "He's an atypical striker, he plays outside and he comes in. In the final minutes I put him striker and he scored goals, the three in front are good because they cover the field in the same way regardless of the position of the others".
Emanuele Giulianelli