Allegri: 'Pjaca could replace Dybala against Palermo, Cuadrado looked upset'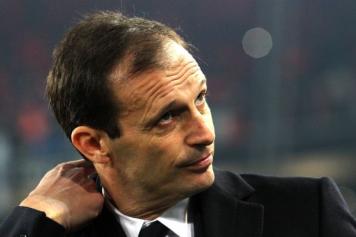 23 September at 15:55
Max Allegri insists that Juventus superstar Paulo Dybala could be benched for this weekend's trip to former club Palermo.
The Livornese Coach also emphasized that the Argentine shouldn't let his lack of joy in front of goal to unnerve him: "he must remain calm, it will certainly come".
Speaking in Juventus' pre-match press conference before their away trip to Sicily, Allegri said that Dybala "may start from the bench, but it's not certain. Pjaca could play instead of him, but Higuain and Mandzukic can play together, too".
Having come in for quite some flak for benching Gonzalo Higuain against Inter, Allegri justified himself by saying that "we're changing a lot from game to game, five players, the only difference is that when we lost to Inter it wasn't ok, whilst when we did with Cagliari and won nobody noticed".
Moreover, the ex-Milan gaffer had something to say about the Juan Cuadrado situation, the Colombian apparently storming off after training yesterday.
"It's simple, when training ended he asked to go home, and seeing him upset I preferred to leave him alone".