Allegri proud of national team wins over Poland and Ukraine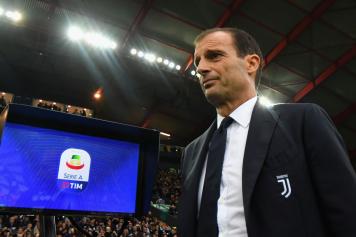 20 October at 09:15
Juventus boss Massimiliano Allegri has passed his congratulations to the Italian national team, saying that the wins over Ukraine and Poland were because of the young players in the side.
Allegri was recently talking to the
media in a press conference
ahead of the club's Serie A game against Genoa. And the Italian talked highly of the Azzurri. He said: "I want to congratulate them for the performances against Ukraine and Poland, a victory came also thanks to young guys.
"In Italy it is said that there are no players and instead, we must look to the positive. The national team has done well with Poland and Ukraine, winning the games and playing well.
"We are used to hearing that we have good players in Italy and at the end someone has believed it. As when they always tell you that you're a fool, even if you think you're not, you finally believe it. "
Roberto Mancini have one game to go in the UEFA Nations League and it could be a decisive one against Portugal, followed by a friendly against USA next month.
For more transfer news and updates, click here