Allegri responds to speculations about Manchester United and says games should not be stopped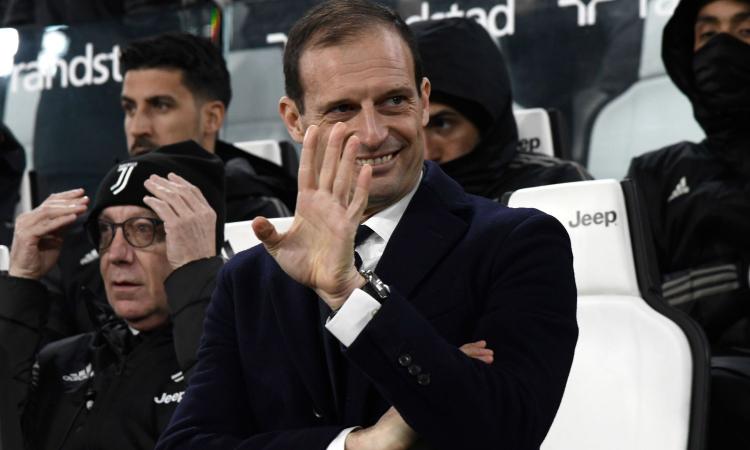 2018-28-12 - 16:13
Juventus boss Massimiliano Allegri spoke to media on the eve of the last Serie A game of the year against Sampdoria.
ON ITALIAN FOOTBALL –
"We have another chance to change things. Talking is not necessary, we must do things, but it doesn't depend on me, Ancelotti or Gattuso. We must adopt preventive rules".
STOP GAMES –
"I don't think is right. Public authorities are in charge of this not us. I am against racism and any sort of violence or offenses. Also against dead people or tragedies that happened. Unfortunately, we've lost our education. How to improve football? We need to focus on youths, on children. We must use our time to speak with them and to show the right path. More education is needed and sport is all about education. We must go to schools and speak with them. You can save 70/80 children out of 100 if you do it. I don't know if it's ok to close stadiums. For sure it doesn't solve our problems, it's a temporary solution. The problem must be solved radically not temporarily".
LINE-UP –
"Bonucci will rest, Rugani is set to play tomorrow. Matuidi was sick on Wednesday but he will be eligible tomorrow. Bernardeschi is back. We'll need the support of our fans because it's not going to be an easy game. We need three points to reach 53. Dybala is fit, just like Ronaldo, Mandzukic, Douglas, and Bernardeschi".
QUAGLIARELLA –
"He is a great player, he's always scored goals and this season he is doing more".
CHIELLINI –
"He is ok and fit. I've sent him to sleep now".
RECORDS – "It's good to do them but it's not enough to win titles and at the moment we've won nothing".
MAN UNITED & FUTURE –
"I have a contract with Juventus and I am happy here. We are doing a great job together with the club. There are many games to win before the end of the season, there is time before June. Italian football is fascinating, I am not tired of it. I want to stay to improve Italian football. Outside this world there are many things to be done, we need to involve the kids to build a better future for this game".
SPINAZZOLA –
"It's a doubt I have. He can play, or Alex Sandro can play. Spinazzola is doing well, he can either start or come off the bench".
@lorebetto