Allegri: 'Ronaldo better than Salah and Modric; he will score tomorrow'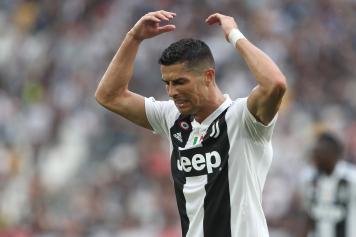 15 September at 13:15
Ahead of Juventus' match with Sassuolo tomorrow, Juve head coach Massimiliano Allegri spoke at his pre-match press conference where he spoke, once again, about Cristiano Ronaldo, addressing the issues concerning his lack of goals and arguing he is better than the other two players running for player of the year award.
"Ronaldo has to win [player of the year] for what he did last year, without taking anything away from Modric or Salah, Ronaldo deserves the prize for what he did.
"I do not expect any more or less than what he did in the first three games, everyone was waiting for him and he scored Mandzukic, which is strange for me, tomorrow I think Cristiano will score.
"It's just a question of the characteristics of the players: if we play with Mandzukic, Dybala and Ronaldo when we have the ball, if we do not have it we have to put ourselves all in. For characteristics, the three can occupy areas of the field with more disorder. We have to find a balance when we do not have the ball, we've already scored three goals and that's not good, we've had a lot of shots on goal."
For more news, views and features,
visit our homepage.