Allegri: 'The Serie A is far from being over. Dybala? He has to remain calm '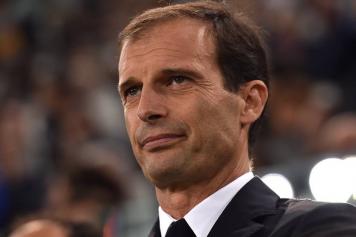 16 January at 00:15
Massimiliano Allgeri spoke about the Fiorentina-Juve (2-1) game to
Sky Sport
, here is what he had to say:
"We pressured them well in the first half but we had to hold on to the ball better. The Serie A is far from over, anything can happen. We still have a game in hand on most of our rivals like Roma and Napoli but we are going to have to get all three points in that extra game if we want to make it count. There were too many interruptions in today's game which I did not appreciate".
STRATEGY -
" We wanted to pressure Fiorentina but they are a very good team. We had some chances but in all Fiorentina played a very good game. Pjanic had a small problem so I did not want to risk him".
VIOLA PRESSING -
" They were aggressive from the get go. Chiesa put a lot of pressure on Chiellini and Alex Sandro down the left flank. We could've been better on their two goals".
DYBALA -
" Paulo has to remain calm. He did have some good chances to score tonight which is always a good thing. The second year for a young player is always harder especially after having such a great first season, it's normal".
DEFENSE -
"We conceded 16 goals which is a lot for Juventus. We have to keep on working but it isn't only a defensive issue, we have to better overall".
Jean-Luca Mascaro (@CalcioNews89)