Allegri was happy with the performance as he also speaks of Bonucci, the latest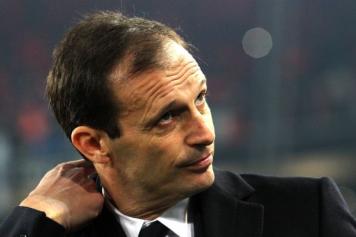 22 October at 20:50
Max Allegri spoke to
Sky Sport
about his team's 6-2 win today in Udine, here is what he had to say on the matter : "It was a nice response by my players. With Napoli and Inter losing two points each we knew that we had to come away with all three points tonight. We lost points to Atalanta and to Lazio but at least we gained all three points tonight. Football is amazing since out of the last three games, we won the game where we played the worst. Things always seem to even out. We did well against Lazio and Atalanta so this is why I was confident ahead of our game against Udinese".
GOALS AGAINST - " We can't concede like this. It is important to remain confident and play with a lead, it makes things so much easier. We can be very strong on counter-attack plays so this is why we have to be better at the back...".
MANDZUKIC - " I thanked him since this is what we needed. We needed to play down a man and suffer a bit. He knows he made a mistake but that's what we needed...".
SOLID ATTACK - " We will try to finish first with the best attack and not with the best defence. We didn't change much (he forgot about Bonucci) as we have to be better and more concentrated".
BONUCCI - What about Bonucci? "It's too bad that he won't be there since great players have to play in big games. He has been here for seven years and he won seven league titles. He was an important player for us and he accomplished amazing things. I would've liked to face him ....".
Jean-Luca Mascaro (@CalcioNews89)