American businessman set to acquire minority stake in AC Milan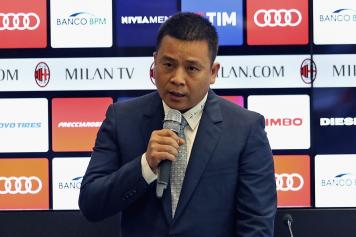 14 June at 09:45
Reports from Il Sole 24 Ore state that AC Milan are set to be taken over by investors from American multinational company Goldman Sachs.
The rossoneri were taken over by a Chinese owner in Yonghong Li back in the summer of 2016 after the departure of Silvio Berlusconi as the owner. The club spent over 150 million euros on players last summer, but the performances on the pitch failed to reflect that. And
amidst uncertainty
about the Chinese ownership, the club is struggling.
Il Sole 24 report that investors from Goldman Sachs are set to own a minority investment in the club, which will soon become a majority investment to belittle the one of Yonghong Li.
The investors are currently in Milan and flew in from London, with the talks of them currently having a minority share very close to completion.
The names are currently unknown but a host of meetings are set to take place soon.  
Kaustubh Pandey(@Kaus_Pandey17)