The Serie A transfer window review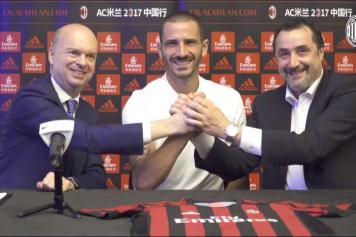 05 September at 13:35
In the past few years there have been many encouraging signs with Italian football, from Juventus' deep runs in the Champions League, to new wealthy foreign investors all the way to an exciting new crop of Italian players.

When looking at trends within the recent transfer window that just closed last week, you can't help but notice the positive momentum for Serie A continuing- probably no club in Europe has been reinforced more than Milan, players like Bonucci, Bernardeschi and Schick would have almost certainly left to go play abroad in years past, and nine out of Serie A's twenty clubs broke their individual transfer record for a single player this summer.

In fact only the Premier League spent more on players this summer than Serie A, so while the trend for Italian football is certainly very positive let's take a look at how each individual club did in Italy during the transfer window:
Juventus:
Major Acquisitions: Bentancur, Douglas Costa, Bernardeschi, De Sciglio, Szczcesny, Matuidi, Howedes
Biggest Departures: Bonucci, Dani Alves, Neto, Lemina, Mandragora, Kean
When you've won six Serie A titles in a row and have made it twice to the Champions League final in the past three years, the bar for improvement is rather high. While it's hard to say if it was a conscious decision or simply a reaction to fact that Dani Alves and Leonardo Bonucci didn't fit Juventus "no drama corporate" philosophy, this summer we saw a shift in the bianconeri's philosophy- rather than winning with defence, they will try to outscore teams.

So instead of investing significantly to find a replacement for Bonucci, Juventus plans on giving more playing time to Daniele Rugani and decided to sign a versatile defender in Howedes who can be an option in the middle as well as a potential starter at right back and insurance policy on Alex Sandro.

While the drop off from Dani Alves to Mattia De Sciglio is enormous, most of the best performances by the former Barcelona legend came as an offensive winger- his departure should be mainly offset by Bernardeschi and Douglas Costa.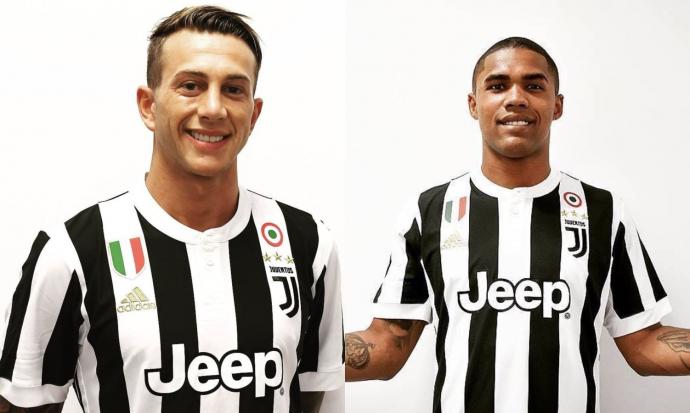 It remains to be seen if the arrivals of Matuidi and Bentancur will be enough to improve Juventus midfield especially in light of the fact that both Marchisio and Khedira are a year older and already suffered injuries to start the season. Ultimately Juventus may regret not going all the way to sign Matic or Tolisso.
Roma:
Major Acquisitions: Moreno, Pellegrini, Karsdorp, Gonalons, Under, Defrel, Kolarov, Schick
Biggest Departures: Spalletti, Totti, Szczcesny, Salah, Rudiger, Mario Rui
Of the top teams in Serie A last season, no team lost more significant contributors- from manager Luciano Spaletti, to club icon Francesco Totti all the way to impactful players like Szczesny (one of the three best keepers in Serie A last season), Rudiger and Mohamed Salah who formed one of the most dynamic duos in recent years in Serie A with Edin Dzeko.

New sporting director Monchi got great value on Gonalons, Pellegrini, Kolarov and highly Turkish prospect Under, and while Karsdorp is recovering from a knee injury, he should eventually address a serious position of need at right back. Roma spent big at the end of the transfer window to sign highly rated prospect Patrik Schick, but it remains to be seen if he'll just be a super sub for Dzeko or be able to replace Salah (along with Defrel) on the wing.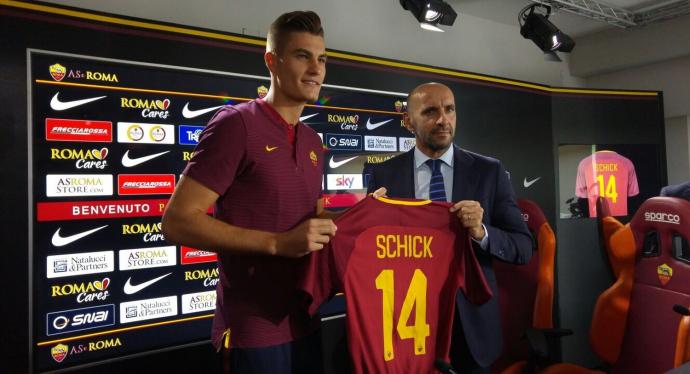 While we can assume all the teams that Roma competed with for a Champions League spot last season are improved, the jury is still out on the giallorossi. New manager Eusebio Di Francesco has some very big shoes to fill considering that last season Spalletti lead the team to their most points ever, he also has a shaky defence without a reliable partner for Kostas Manolas who only ended up staying because Zenit wouldn't pay him in Euros.
Napoli
Major Acquisitions: Ounas, Mario Rui
Biggest Departures: Zapata, Strinic
Last season the partenopei competed with Roma for second place up until the last few minutes of the final match of the season. While the giallorossi have undergone some major changes, Napoli focused on continuity with the expectation that many of their young players would take a leap forward while their veterans would be even more comfortable in Sarri's system.

Napoli's president De Laurentiis and sporting director Giuntoli were able to extend both Insigne and Mertens' contracts, while also retaining all of their key contributors- including defender Koulibaly who is arguably the most irreplaceable player on Sarri's squad.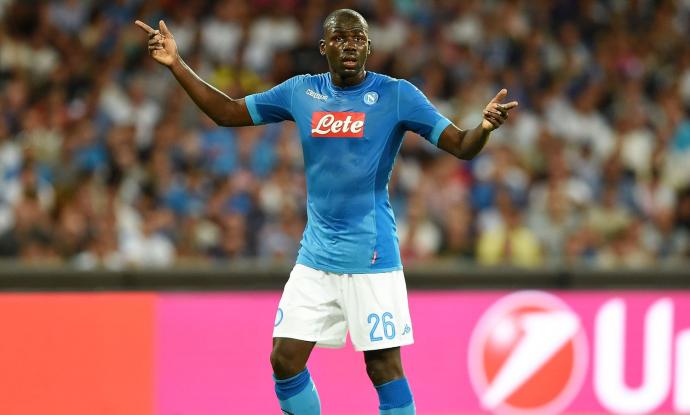 While overall Napoli should be better since Zielinski, Rog and Diawara will be a year older and Maksimovic actually got a pre season retreat with Sarri, we may look back at this summer as a squandered opportunity- while Ounas is a promising winger who should strive at the club and Mario Rui was one of the best left backs under Sarri at Empoli, with the addition of a top notch goal keeper and another defender, Napoli may have had an even better chance at winning the scudetto.
Milan:
Major Acquisitions: Musacchio, Conti, Rodriguez, Kessie, Biglia, Andre Silva, Borini, Calhanoglu, Bonucci, Kalinic
Biggest Departures: Pasalic, Honda, Kucka, Bertolacci, De Sciglio, Lapadula, Niang, Bacca
At their first press conference after the closing was finally completed, new Milan directors Fassone and MIrabelli stated that their plan was to give manager Montella almost all of his new squad by the beginning of the summer. They stuck to their plan so well that at the end of the window there was disappointment that the rossoneri didn't put a cherry on top of the sundae.

But make no mistake about it- Milan had a sensational window. They arguably have the best defence in Serie A after retaining Gigio Donnarumma, and adding Musacchio and Bonucci (while making Juventus weaker in the process). At a time where so many top clubs are desperate to find quality wingbacks, Milan signed both Conti and Ricardo Rodriguez.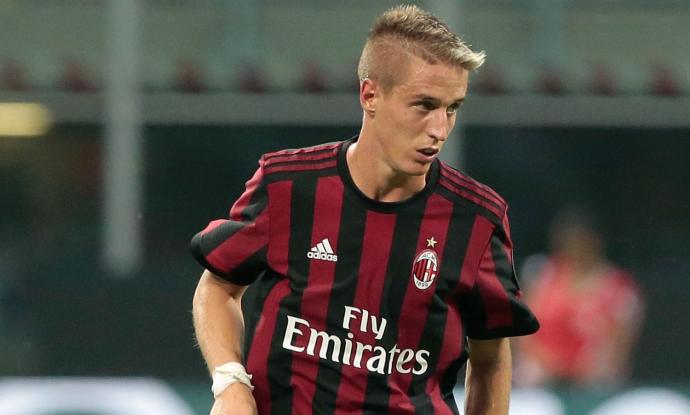 Milan also bolstered their midfield by signing Frank Kessie, who before the last edition of the Africa Cup was linked to many top clubs in the Premier League as well as Paris St Germain, and Lucas Biglia who should bring the type of attributes Milan has been lacking since Andrea Pirlo left after his contract expired.

It remains to be seen if Milan did enough to bolster their front line- last season all of the teams that finished ahead of the rossoneri had a 20 goal frontman. This season Milan will go with Andre Silva, Kalinic (who appears to be a much better fit in Montella's system than Bacca) and young revelation Cutrone. While Milan did make a failed attempt for Keita Balde, they were still able to keep Suso and have Bonaventura as an option to play in the offensive trident.
Lazio:
Major Acquisitions: Nani, Lucas Leiva, Pedro Neto, Bruno Jordao
Major Departures : Keita Balde, Biglia, Hoedt
While it would certainly be better to be able to keep your best players, you have to hand it to Lazio's president Lotito and his trusted sporting director Tare'- they know how to sell players on expiring contracts very well. A few years ago they received great praise for receiving 20 million for Hernanes who was clearly on the decline, last summer they got a similar return for Candreva and more recently they made close to 60 million for Keita Balde, Lucas Biglia and center back Hoedt.

Lazio was able to get 30 million for Keita Balde who previously appeared dead set on joining Juventus, as a side dish to that the deal with Monaco which was negotiated by super agent Mendes they also got two promising prospects in Neto and Bruno Jordao- while they should help in the future, Lazio also acquired two veterans with international experience in Lucas Leiva and Nani for the short term.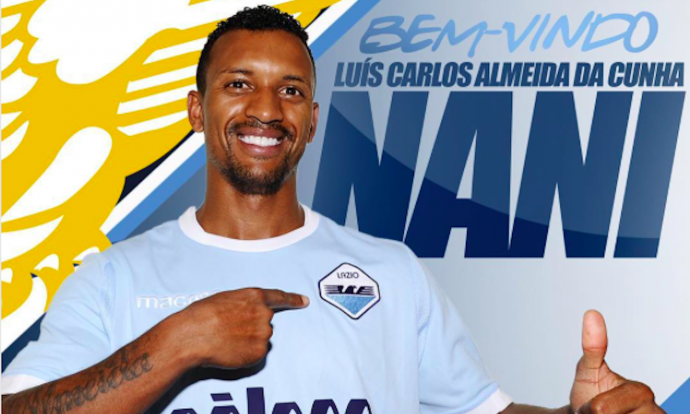 Last April Lazio had already extended Milinkovic Savic's contract- the midfielder who will continue to be part of an impressive core which also features Stefan De Vrij, Ciro Immobile and Felipe Anderson- with Simone Inzaghi having a full season under his belt the biancocelesti will still be a force to be reckoned with in Serie A.

Inter:
Major Acquisitions: Dalbert, Cancelo, Skriniar, Vecino, Borja Valero, Karamoh
Biggest Departures: Jovetic, Banega, Medel, Murillo, Kondogbia
Like many I was expecting a very big summer from Inter, especially after they were able to raise the 30 million needed to balance their books for Financial Fair Play by end of June without having to sacrifice Ivan Perisic. But the sexy big name signing (James, Vidal, Di Maria or Nainggolan) never arrived.

But let's take a step back and look at Inter's weaknesses. They were terrible at the wing back position, they lacked a manager who could get the most out of their talent, and they needed a leader in their midfield. As many have pointed out Luciano Spalletti is as good as any addition made to any top Serie A team, they brought in the highly touted Joao Cancelo and Dalbert and they signed Borja Valero whose impact could increase playing alongside his former teammate Vecino.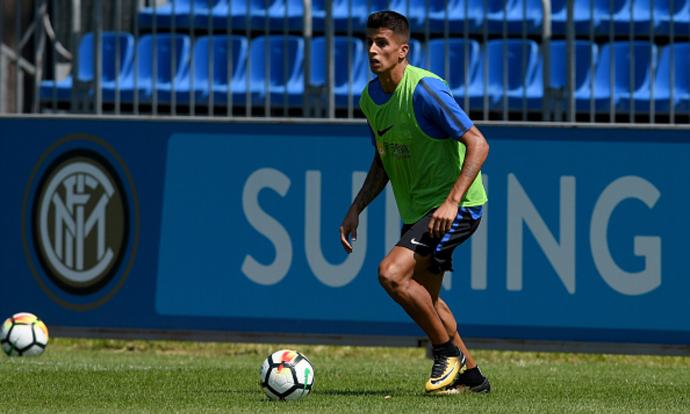 On the negative side selling both Gary Medel and Murillo without having an adequate replacement at centre back was one of the most puzzling developments of the summer,;they struck out on all of the big name players they were linked to and lost in the races for both Keita Balde and Patrik Schick- but while those were disappointing outcomes Inter has addressed all of their major weaknesses.



David Amoyal