Should Juventus still be at the mercy of the players' will?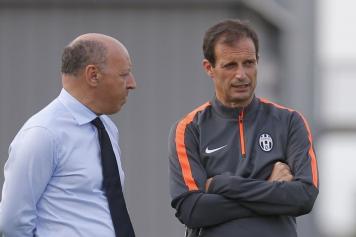 29 August at 13:15
I still remember the first time I heard Beppe Marotta mention the importance of the player's will in a transfer- and guess what, this wasn't about Arturo Vidal, Paul Pogba or even Leonardo Bonucci. Juventus' executive director was talking about Alessandro Matri, he was asked about the former Cagliari striker's potential arrival at Juventus and he mentioned that in his opinion "the player's will is almost always the determining factor in a transfer".

Back then I didn't make much about this statement probably because Juventus had yet to become the dominant team in Italy, but it certainly has become the driving mantra in the way the bianconeri have approached the transfer market in recent years. While many think of this as just a passive and weak position when it comes to retaining stars, it has also benefited Juventus on numerous occasions in the past six years- so let's take a look at both the good and the bad and if this policy still makes sense for Juventus
The Bad
Let's start with the most recent example- the shocking transfer of Leonardo Bonucci to Milan. While the divorce with Juventus appears to have been a mutual decision- Juventus typically only likes to have "soldatini" (good soldiers as Cassano once famously described the types that succeed playing for the Old Lady) and Bonucci mentioned his exclusion from the Champions League match against Porto as the last straw- the idea of accommodating the central defender's desire to join another top club in Italy, especially for a transfer fee that many considered to be too low, rather than sending him abroad, certainly has the potential to hurt Juventus.

While the bianconeri's directors publicly stated that only Milan had made a bid for Bonucci, that deal was completed so quickly that it's a bit hard to assume that had Chelsea or Manchester City been contacted to let them know Leo was available, that there wouldn't have been a bidding war.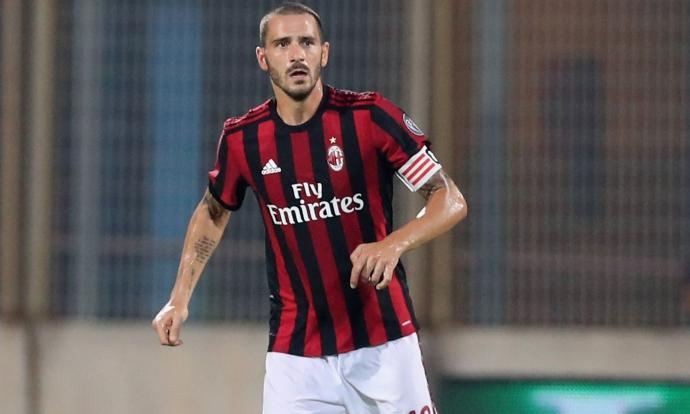 Instead the deal with Milan was brokered very rapidly by Bonucci's agent Alessandro Lucci, and to be fair there were personal/family reasons that made staying in Italy logical- from a karma stand point, Juve may get some positive payback in the future.

Bonucci was the fifth big name to leave Juventus in the name of valuing the player's will. Previously both Carlos Tevez and Andrea Pirlo were allowed to leave before their contracts expired to either return home or make the life choice of living in New York City. That same summer Arturo Vidal (another player who didn't fit the "soldatino" profile) was sold to Bayern Munich- the official reason given was that he wanted to leave for a better chance to win the Champions League, and it also didn't hurt that he was offered a higher salary to move back to Germany.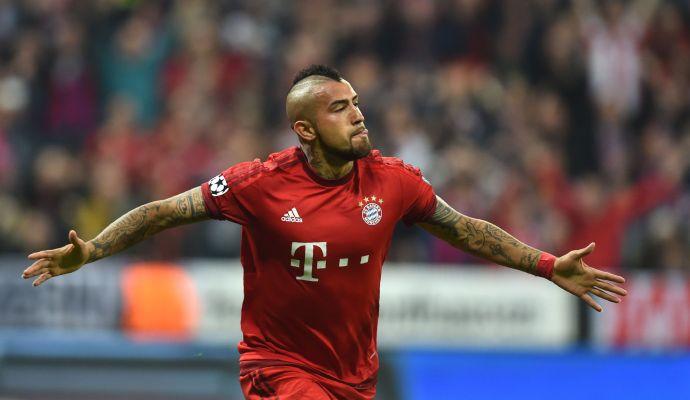 Of course last summer we saw Paul Pogba return to Manchester United for what at the time looked like an extraordinary transfer fee, not surprisingly Marotta reminded Juventus fans they won't keep players who want to leave even after they get to wear Juventus' iconic number 10 jersey.

The Good
While Juventus has lost significant contributors over their "player's will" mantra they have also been able to benefit from this policy with much better players than Matri. Just this summer, despite Barcelona having an opening in their attack, Paulo Dybala made it clear he wanted to stay in Turin (now for how long is another story, but this is still significant when you consider that Barca seemed to be his preferred destination).

Speaking of Barcelona, while many Juventini complain about the fact that Dani Alves was allowed to leave for free, it's also important to remember the Brazilian right back had rescinded his contract with the blaugrana just a year earlier to head to Turin as a free agent. Previously Juventus had also signed Sami Khedira on a free transfer from Real Madrid despite the fact that he had suitors in the Premier League- would both these players come to Juventus without knowing they would have been allowed to leave if they didn't enjoy the move? Probably not.
Last summer Miralem Pjanic insisted on going to Juventus, and even put his money where he was mouth was by agreeing to forfeit the percentage of the already below market value exit clause that he was owed. While the Higuain deal will probably be universally praised only if he scores a game winner in the Champions League final, Juventus was still able to weaken one of their main rivals because he wanted to join Allegri's squad.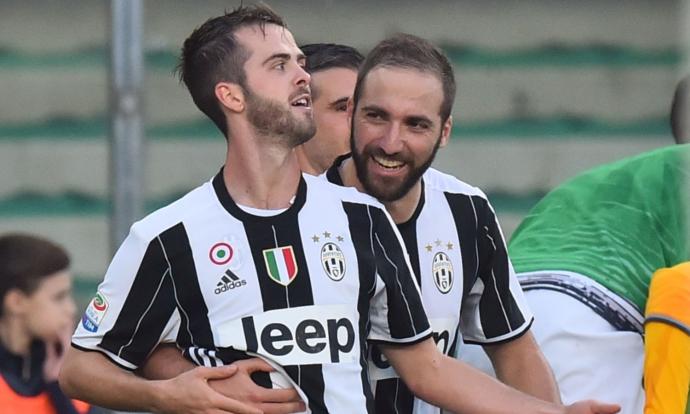 While the ability to pay even large exit clauses has been the most recent way in which Marotta and Paratici have taken advantage of the player's will, as their revenues have grown they have also evolved in the way they handle players with expiring contracts. They were first known as "free transfer" specialists after signing the likes of Andrea Pirlo, Fernando Llorente, Sami Khedira and Neto (they made a substantial profit by selling him this summer)- but now they are taking it a step further by targeting players with one year or less left on their deals.

The shorter the amount of time a player has on his deal, the more leverage he has in forcing a move to the club of their choosing. Two summers ago Juventus acquired both Dybala and Alex Sandro who had just one year left on their deals, and more recently they signed Szczesny to get first crack at eventually replacing Buffon on top of acquiring Blaise Matuidi.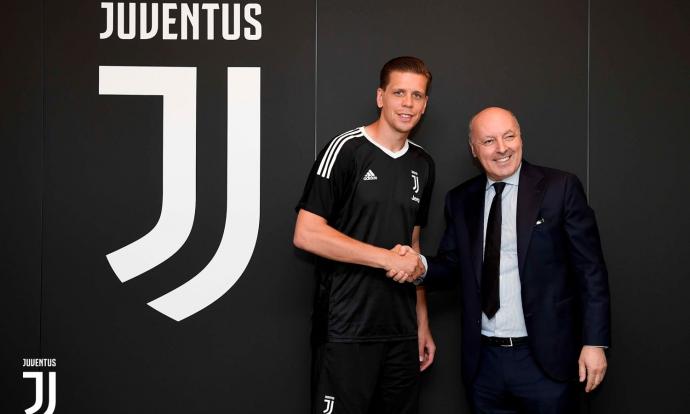 Juventus have also tried to convince Lazio to sell them Keita Balde at a discount because the former Barcelona youth team product could just sign with the bianconeri on a free transfer next year- Lazio runs the risk of losing him for nothing if Keita refuses to join a club willing to pay a higher transfer. Juventus also continue to monitor Emre Can's situation- while Liverpool are determined to keep the German midfielder, they have yet to get him to extend his expiring contract.

Of course the policy of waiting for a player's contract to expire can also back fire as we saw with Axel Witsel, who last summer took a medical with the bianconeri but then decided to accept a lucrative offer from China when it seemed like only a matter of time until he joined Juventus.
The Verdict
You could say that being at the mercy of the player's will is either closely tied to Andrea Agnelli's description of Serie A as a transient league, or a policy that puts value in being a club where players feel that they won't be treated as hostages- the thinking is that future transfer targets for the bianconeri could see the club's willingness to let them leave down the road as a selling point.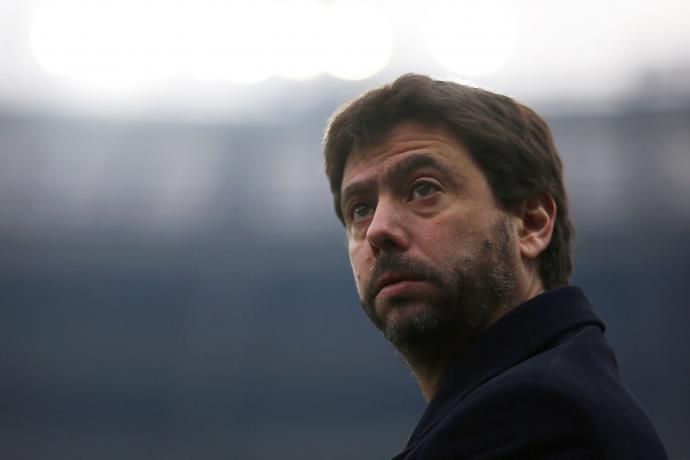 However in recent years we have seen Juventus' revenues sky rocket as a result of deep Champions League runs as well as the fact that they own their stadium. Is there maybe a happy medium from holding players hostage and being at the mercy of the players' will?

Juventus could probably look at what Paris St Germain and Bayern Munich have done in recent years- these two clubs also compete in leagues that they tend to dominate. When Verratti and Lewandowski recently indicated they wanted to leave, PSG and Bayern took a hard line- they told them to respect the contracts that they signed and refused to engage in trade talks with other clubs.

Now that Juventus have higher revenues they must decide if continuously replacing players who want to leave is still the way to go, or if taking a more ruthless approach will allow them to consistently compete for the Champions League.


David Amoyal