Serie A: Can the University of Football start to retain its graduates?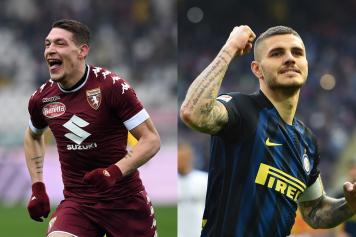 18 April at 13:40
After playing his first half of season at Juventus, Carlos Tevez described Serie A as the "university of football" in an interview. The Argentine striker explained this statement by mentioning that "it's still the toughest league in the world. Tactically it's at the highest level here"- while many would vehemently disagree that Serie A is the hardest league in the world, the success of Italian coaches abroad backs up the description of Italy being the best place in the world to learn the nuances of the game.

But the challenge for Italian clubs has been to reap the rewards in the long run after educating players. In fact a few years ago, Juventus president Andrea Agnelli described Serie A as "a transient league" where the best players eventually leave for better financial offers- and there certainly was a lot of truth to what Agnelli said when you consider that despite having the highest revenues in Italy, Juventus lost Arturo Vidal and Paul Pogba in back to back summers.

But there are some signs that this trend is changing - for starters last summer Agnelli's own club took advantage of exit clauses and signed both Gonzalo Higuain and Miralem Pjanic- two players who in previous years would have almost certainly left to go to play abroad. Juventus has also locked Paulo Dybala to a contract through 2022 just last week, and while we have seen that contract extensions don't mean a player will necessarily stay, Juventus is taking some steps to make Turin an attractive place for Dybala to stay long term.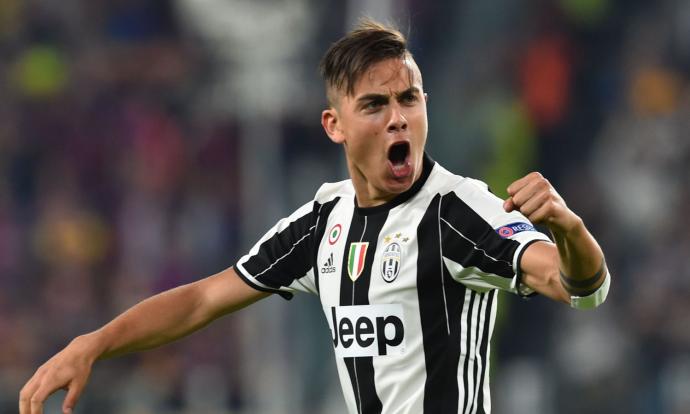 While many Juventini made fun of Paul Pogba for all his efforts to turn himself into essentially a brand, something we have seen athletes in the United States do for years, between his commercials for Adidas and the creation of his own Twitter emoji - Juventus is now trying to expand the appeal of their own brand with a new more modern logo and use of social media (the big win against Barcelona doesn't hurt either). Dybala himself is trying to develop his own branding and Juventus wants to ensure he feels he can do that with them rather than having to leave.

Other clubs in Italy are also taking steps to retain their best players. While Inter hasn't gotten much of a return for investing ninety million euro in Joao Mario, Antonio Candreva and Gabigol last summer, it's important to note that spending that considerable figure didn't have to be offset by selling one or two significant players. As a matter a fact Inter held on to Ivan Perisic, Miranda and Mauro Icardi (to whom they also gave a significant raise) despite also having to deal with the parameters of Financial Fair Play.

While Inter has certainly showed renewed financial strength since being bought by the Suning group, there's finally hope that Milan will go back to being a significant player in the transfer market. But before the rossoneri start signing players from other clubs, they need to extend the contracts of Suso and especially Gigio Donnarumma - an early test for their new owners and directors.
While there has been a lot of speculation on how much the new owners will be able to spend at Milan because of all the delays in the closing and new regulations in China, we'll have an answer very soon on how ambitious their project truly is. Donnarumma's agent Mino Raiola has been very sceptical of the changes going on at Milanello, so if the rossoneri's new regime can convince the super agent that they're the right club for Donnarumma's future we'll know Milan is in good hands. With Donnarumma's contract expiring in 2018 the window to get a deal done before the 18 year-old keeper can leave for free is starting to get smaller.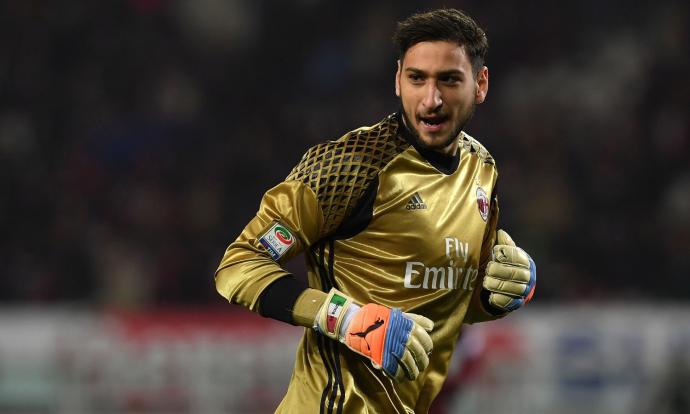 One interesting aspect in the Donnarumma negotiation is that while Milan's former executive director Adriano Galliani and his right hand man Rocco Maiorino had strong ties to Raiola, their two replacements Marco Fassone and Massimo Mirabelli previously worked at Inter, a club who went out of their way not to do business with Raiola. Galliani's departure may also hurt Milan's chance of retaining Gerard Deulofeu, since the Condor had strong ties to Barcelona and especially with their director Ariedo Braida. But to be fair I was very sceptical Milan's new owners would even close the deal to acquire the club, so they deserve the benefit of the doubt - on bright side we'll know how ambitious they'll be on transfer market very quickly based on their ability to keep their current best players despite these hurdles.

Moving over to Italy's capital, Lazio made a significant move last week by agreeing to an extension with Sergej Milinkovic Savic. The former Genk midfielder turned 22 last February and has become an invaluable player in Simone Inzaghi's system - he combines Simeone's brute force with impressive technique to go with his lengthy body. While Milinkovic Savic doesn't get as much hype as Paredes, Diawara and Zielinski he may have more upside than all of them. Lazio may however lose Stefan de Vrij and Balde Keita since their contracts expire in 2018, but both players may remain in Italy with Inter pursuing the Dutch defender, and Milan as well as Juventus interested in the former Barcelona prospect.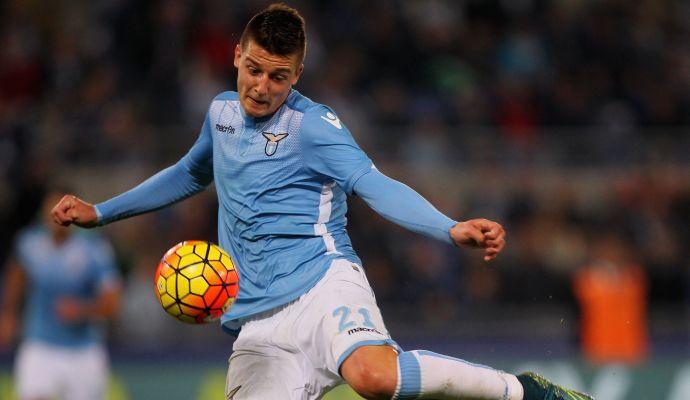 Lazio's cross town rivals Roma have lost numerous big name players to foreign leagues in recent years including Lamela, Marquinhos and Benatia - but after reaching an agreement with the city for their new stadium and Monchi's imminent arrival, the hope is the giallorossi will be able to keep their best players starting with Kevin Strootman and Radja Nainggolan who are negotiating extensions. While Kostas Manolas is expected to leave, he could stay in Italy since Inter is the front runner to sign him. The giallorossi have also been negotiating with Frank Kessie's entourage, and they're in good position to win the race to sign the Ivorian midfielder.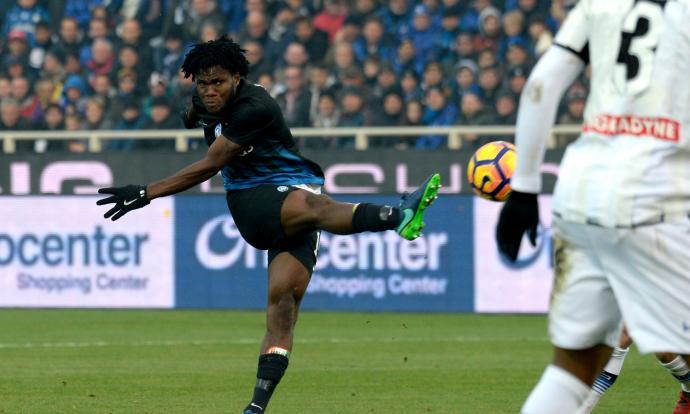 Napoli is chasing Roma for second place in the Serie A standings which would come with automatic entry to the group stage of the Champions League, achieving this goal would help them in their efforts to resign Dries Mertens and Lorenzo Insigne. Of the two, keeping the Italian winger appears for more certain because he's younger and Napoli is his hometown club. The partenopei are willing to offer Mertens 4 million after taxes a season, but it will be interesting to see if the club acquiesces to his demand for a reasonable exit clause so he has the option to leave for another league at the end of next season.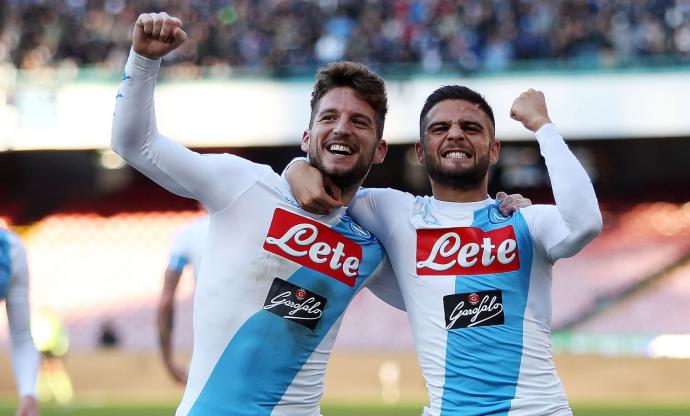 Napoli would make quite the statement by resigning Dries Mertens since in years past they have shown they're willing to let older players leave for a big return. Right after clinching second place last season they completed the deal with Empoli for Lorenzo Tonelli, and after getting out of the group stage of Champions League last January they signed Leonardo Pavoletti - it's likely their efforts will intensify to keep the Belgian winger if they have the guaranteed revenues of being in the group stage of Europe's most prestigious international club tournament.

While Fiorentina is ending what has to be described as a disappointing season, they could give their fans a huge gift by extending Federico Bernardeschi's contract. They would likely have to include an exit clause valid only abroad (like the one Icardi, Belotti and Hysaj have in their contracts) to convince the winger to stay, but considering the Tuscan club's adversarial relationship towards Inter and especially Juventus (two clubs very interested in Bernardeschi) by doing so they can hedge against seeing him play for a rival. It would also make sense for Bernardeschi to stay at a club where he's comfortable the season before the World Cup, this could be reason enough to keep another talent in Italy at least for one more season.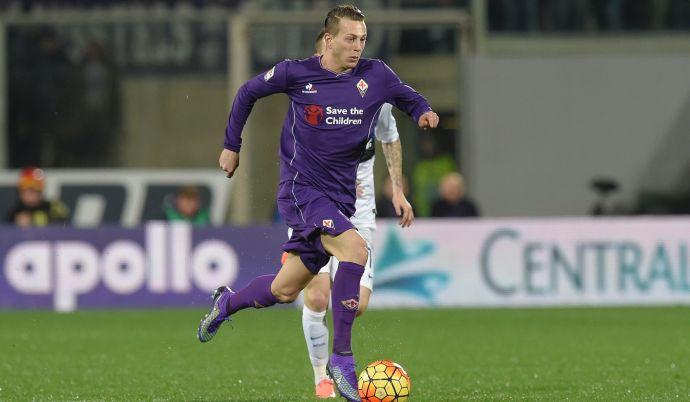 Between new foreign owners, the progress on building new stadiums, Juventus and Napoli's growing revenues and the fact that Italy will soon have four guaranteed spots in the Champions League, there are many reasons to hope Serie A will stop being a transient league and that Italy will be able to keep its "university graduates" after they complete their education.



David Amoyal