David Amoyal: Juventus, Milan, Inter and their latest acquisitions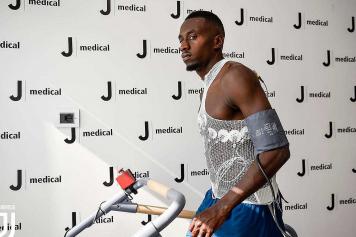 22 August at 12:45
Going into the last few weeks of the summer transfer window Juventus, Milan and Inter found themselves trying to address major needs on their squads- and in the span of a few days they were all able to finally cross off an important item on their to do list. Let's take a look at how each move will impact their new teams:
Blaise Matuidi to Juventus- the most obvious reason why Juventus lost by a significant margin in Cardiff was the mismatch in the midfield- Toni Kroos and Luka Modric dominated Sami Khedira and Miralem Pjanic. While it's probably not a good idea to plan your summer transfer window based on the outcome of one game (especially one lost against a team that won 3 out of the last 4 Champions Leagues) after losing Arturo Vidal and Paul Pogba in back to back summer, the midfield went from being Juventus' best attribute to their most glaring weakness.

So many expected Beppe Marotta and Fabio Paratici to make the midfield a priority- instead we saw them focus on improving on the wings by signing Douglas Costa and Federico Bernardeschi, replacing Dani Alves with Mattia De Sciglio and plan for life after Buffon by signing Wojciech Szczesny. Prior to last week, the only addition to the midfield was bringing in Rodrigo Bentancur on whom Juve had an option dating back to the Carlos Tevez deal.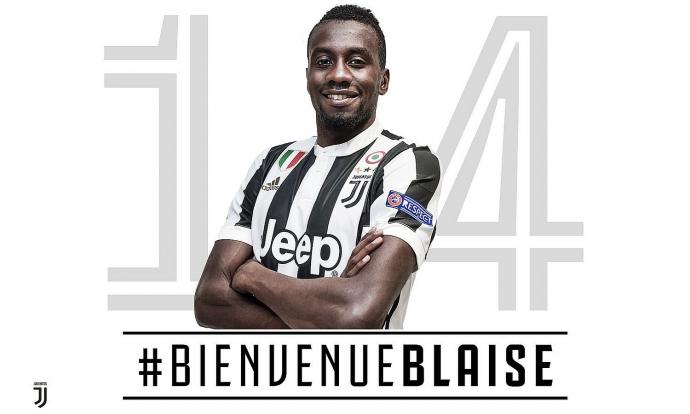 While Blaise Matuidi's arrival was made official last Friday, in previous months there were numerous midfielders who had come close to joining the bianconeri- many would argue they were better options. There was of course Axel Witsel, who was in Turin to take a medical at the end of the summer transfer window last year, the bianconeri were expected to sign him on a free transfer once his contract with Zenit expired- he instead then opted to accept a rich offer from China.

After the collapse of the Witsel deal, it seemed like just a matter of time until Juventus would sign Corentin Tolisso- who would have been a great long term option in the midfield while also having the ability to play at right back, arguably Juve's biggest pain point at the moment. As you all know, Tolisso ended up joining Arturo Vidal at Bayern Munich creating all sorts of "what if?" scenarios for Juventus fans.

Once Tolisso was off the table, Juventus went back in for two familiar targets N'Zonzi and Chelsea's Matic- but Marotta and Paratic weren't able to convince Sevilla to lower their demands on the full 40 million exit clause despite allowing them to sign Fernando Llorente on a free transfer after rescinding his contract. Despite offering Chelsea the possibility of avoiding sending Matic to a direct rival, Juventus lost out in the race for Matic.

While Matuidi is now at the end of his prime, and isn't an exciting a signing as Matic and Tolisso, he will at least bring energy to Juventus midfield (an attribute sorely lacking) as well as giving Max Allegri the option of using a variation of the 4-3-3 formation, he could be an intriguing option playing alongside Alex Sandro and Douglas Costa on the left side while allowing Miralem Pjanic more freedom. The cost of the Matuidi transfer could go all the way up to 30 million euro, but that would be only if he appears in 80% of the matches over the life of his three year contract- and if that is the case, it would almost certainly mean Matuidi was a success at Juventus.
Nikola Kalinic to Milan- the way you view this move is directly tied to how much you expect from Andre Silva in the short term. Last season all of the teams that finished ahead of Milan had a striker who scored over 20 goals- so if you believe the highly rated Portuguese 21 year old striker is ready to bring consistent scoring, then signing Kalinic as a mentor/insurance policy/part time partner is a fine move especially in light of Patrick Cutrone's recent performances.

Even after investing significantly in Andre Silva and the surprise signing of Fabio Borini, Milan continued to be linked to big name strikers (AKA expensive ones) like Pierre Aubameyang, Diego Costa and Andrea Belotti. While the arrival of either of these three options would have certainly raised Milan's profile, it also would have made Andre Silvas' role less prominent the year before the World Cup (probably not what his agent Jorge Mendes had in mind).

This wouldn't be an issue with Kalinic who also happens to be much better suited for Vincenzo Montella's style than Carlos Bacca- the player he's essentially replacing. The Croatian striker has appeared in 68 Serie A matches while scoring 27 goals, and while he's good enough to start regularly he will make it easier for Vincenzo Montella to bench him to feature two wingers playing alongside Andre Silva once Giacomo Bonaventura is healthy.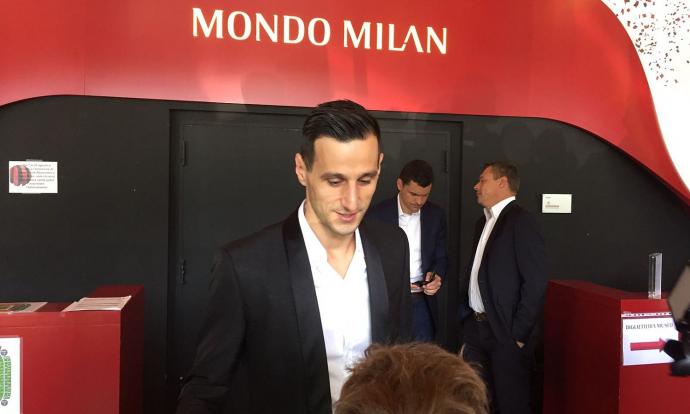 Joao Cancelo to Inter: while Geoffrey Kondogbia will eventually likely be written off as another example of a promising player underachieving at Inter, he at least brought back a player who addresses a big need on Spalletti's squad. Valencia had been interested in the French midfielder for quite some time, but didn't have the funds needed to pay Kondogbia's remaining amortized value on Inter's books- so Sabatini was able to turn a setback into an opportunity by orchestrating a loan swap with options to buy involving Joao Cancelo.

The 23 year old wingback could rotate with both D'Ambrosio or Candreva on the right wing, or even allow Inter to explore the possibility of selling the former Lazio captain to raise funds to address another need. While Inter didn't make the sexy signing many expected this summer, landing Joao Cancelo has the side benefit of giving Interisti bragging rights over Chelsea and Juventus fans.

Inter now has a radically different defence- Joao Cancelo joins Dalbert and Skriniar to form a young nucleus that on paper appears to be a considerable improvement over the Nagatomo, Murillo and Ansaldi used so frequently last season.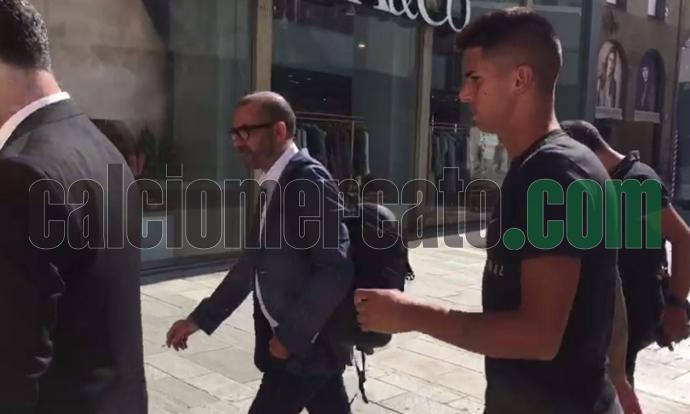 David Amoyal