The Donnarumma Conundrum- what should Milan do?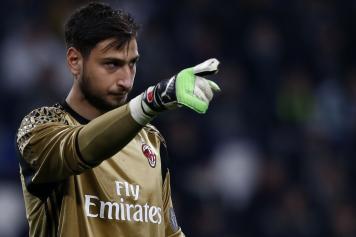 20 June at 15:05
"If things didn't end badly they wouldn't end at all" is one of the most memorable lines from "Cocktail", a film that helped make Tom Cruise into a bona fide movie star in the 80s. And while I haven't seen that movie in years, I've been thinking a lot about that quote since Milan's new executive director Marco Fassone announced that Gigio Donnarumma wouldn't't be extending his contract with the rossoneri.

The reaction from the fans was completely understandable considering that on the surface Milan couldn't't have done more to convince the prodigy to stay long term- not only did the rossoneri offer him an annual salary in line with what Gigi Buffon earns (a player who is twice as old), they also made significant improvements to the squad by adding the likes of Musacchio, Kessie, Ricardo Rodriguez and Andre' Silva. If that weren't't enough Donnarumma had often professed his love for Milan and had previously famously kissed the club's badge on his jersey.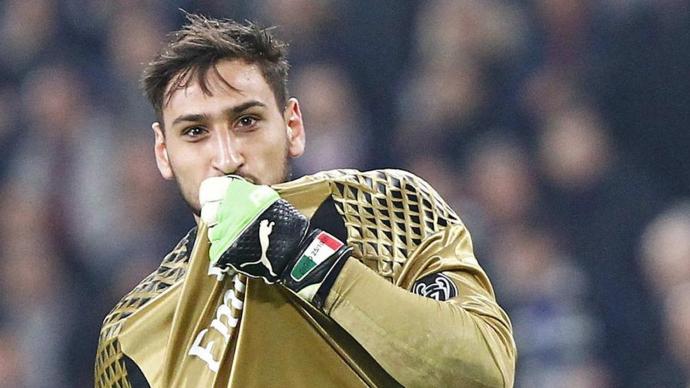 While the passion from fans is what makes the football world go around, the Donnarumma saga is just the most recent reminder that for the vast majority of the players, this is a job in which they have a very short window to maximise earnings and reach their own objectives. The passion and devotion to one club that we have seen from players like Francesco Totti are really the exception in today's sporting world.

There are few things worse for a fan base than losing a great player, especially one as young as Gigio Donnarumma who also happened to be one of the few, if not the only, bright light in a very dark period for Milan. But this ending appears to have been choreographed to minimise Donnarumma's personal exposure, it's hard to say with a straight face that it was coincidence that Raiola met with Milan to inform them of the decision on the day that Donnarumma started Italy's Under 21 retreat in Poland- the images of the keeper smiling while training with Di Biagio's squad right after the announcement, certainly didn't't improve the situation.

The silver lining for Milanisti is that the clear winners in the Donnarumma debacle so far have to be new directors Fassone and Mirabelli. In addition to clearly doing all they could to keep Donnarumma between the improvements to the squad and the very rich offer, they are also decisively winning the public relations battle with Raiola- they have also acted quickly to find a potential replacement for Donnarumma by pursuing Perin, Neto to bridge the gap until Plizzari is ready.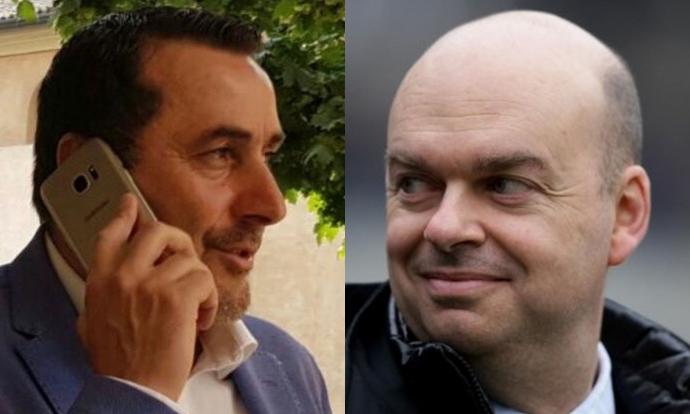 Mirabelli and Fassone have now become very popular with Milan fans based on how they handled the situation so far, and are in a position of strength in case Donnarumma and Raiola change their minds and decide to return to the negotiation table for an extension. That would be the ideal situation, but what should Milan do in case this ship has already sailed?
But while the fans have the right to feel betrayed and seek "revenge"- what is the best way to handle this moving forward for Milan? While thinking about this I constantly went back to the saying that you should never make big decisions while angry, because when we are emotional we are by definition less objective. While forcing Donnarumma to finish his contract through end of next season and having him watch the games from the stands could potentially cost him a place on the World Cup squad, would that really benefit Milan aside from scoring points with a very large segment of their fan base?

Having Donnarumma around while he doesn't't play would be a constant and massive distraction, especially considering how vocal his agent is (more on Raiola later in the column). In addition, freezing out a player who wants to leave for an entire season, would send a terrible message to players Milan will sign in the future- a "my way or the highway" attitude would likely hurt the rossoneri's appeal on the transfer market. In addition, by freezing out Donnarumma for a year and then letting him leave for free, Milan would be forfeiting a substantial transfer fee that could be used to further improve the squad.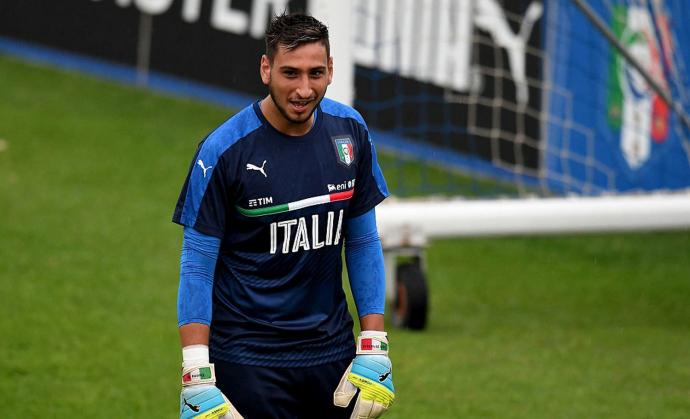 Nowadays top players have much more power when it comes to deciding their future, and while I get that Milanisti want to see the club's management "punish" Donnarumma, it's important to remember that players like Douglas Costa are eager to join Juventus partly because they have seen the bianconeri's management's willingness to let Vidal, Tevez, Pirlo and Pogba leave when they felt their time in Torino was up.

Just like Juventus has shown that they could sustain their success after losing key players (not just recently, the last time they won the Champions League they had sold Roberto Baggio the previous year), the same can be said for Milan. While yes the rossoneri haven't been the same since Zlatan Ibrahimovic and Thiago Silva left, I've been following them since 1986 and I've seen them win many trophies after Van Basten, Baresi, Rijkaard, Shevchenko and so many more stopped playing for the club- compared to those players Donnarumma, is just a blip in Milan's long and glorious season.

Freezing out Donnarumma for a year would bring some vicarious thrills to some fans for sure, but aside from having a circus surrounding Montella's squad and potentially alienating future transfer targets, it could also result on Donnarumma signing on a free transfer with Juventus next summer just as Buffon is expected to retire- that would certainly be much less appealing for Milanisti than seeing him go abroad.

While I get that for many it seems unimaginable that Donnarumma would turn down such a gigantic offer from the club he grew up supporting, I can also see why he's so determined to join Real Madrid, who for many footballers is the pinnacle in their profession. Especially considering that the galacticos continue to be linked to De Gea, Donnarumma may fear that if the Manchester United keeper returns to Spain that job, that he's so eager to get, could be taken for next 6/7 years.

What is not surprising to me is the venom that Donnarumma's agent Mino Raiola has been receiving in the past few days- but I think this is pretty misguided. Raiola has been operating in a very colourful way since he brought Ibrahimovic to Juventus from Ajax; to me any player who hires him knows exactly what they are getting. Put it this way, if I hired an accountant who is known for doing shady things I certainly wouldn't't blame him when my taxes get audited. And sure you can point to fact that Donnarumma is just a teenager, but he also comes from a family that features his older brother who has been a professional footballer for quite some time- they aren't naïve when it comes to the business.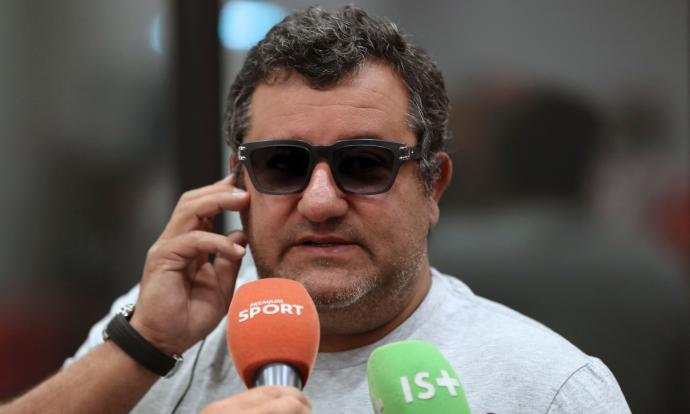 In addition we have seen Donnarumma's teammate Niang fire Raiola not that along. The way I see it if Donnarumma wasn't't happy with the way Mino operates, he would have done the same- it's clear to me he was very happy with how Raiola handled this- and quite frankly one of the duties for an agent is be the fall guy with fans during situations like these. And while Raiola has orchestrated big transfers for some of his clients, he also negotiated multiple extensions for Marek Hamsik and "let" Pavel Nedved go to Serie B in the wake of the Calciopoli scandal- at the end of the day he does what his clients want.

Raiola also represents two other prominent Milan players in Abate and Bonaventura, players who signed extensions with the club when Galliani and Berlusconi were still in charge. Obviously these two players don't have the luxury of being able to join Real Madrid or have Paris St Germain offer them a villa and personal driver in addition to a gargantuan salary, as was reportedly done for Donnarumma.

The anger and frustration from the past few days is understandable. The good news is Milan's squad is already vastly improved and historically some of the rossoneri's best teams didn't't feature keepers of Donnarumma's calibre. As they say the best revenge is to live well, Milan should just focus on winning…
This column is dedicated to Alberto Fagari


David Amoyal