The winners & losers in Bonucci's shock move to Milan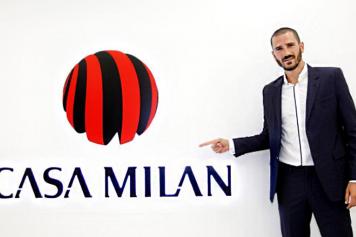 18 July at 13:45
Imagine having a dear friend or a family member who is finally waking up from a 2 year long coma- what do you think would shock them more, finding out that Donald Trump is president of the United States or that Leonardo Bonucci is now a Milan player? I would assume both pieces of news would be rather shocking, but with the Bonucci one it's much easier to come up with a list of winners and losers from the development- so without further due let's take a look at the aftermath of the most shocking transfer of the summer so far…

Winners
Milan directors Mirabelli and Fassone- they weren't kidding when they said they wanted to have almost their entire squad assembled early into the summer window. Gone are the days of the Condor in which Galliani would frantically use his connections to pull off some last second deals, now Milan's new regime has acted quickly and decisively thanks to a very substantial budget.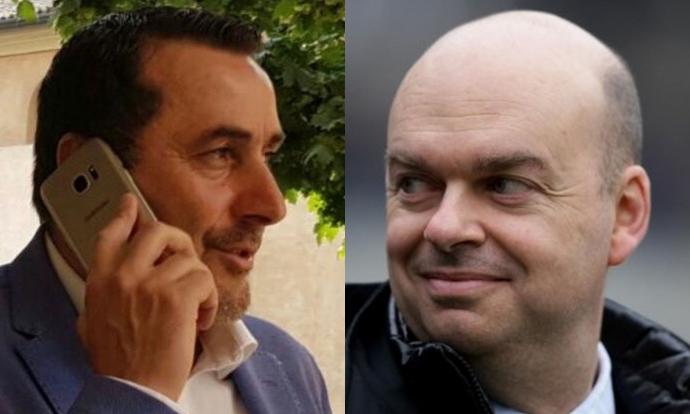 With some of Milan's previous moves I asked myself how many of the new additions could actually play regularly for Juventus, but with Leonardo Bonucci the answer is rather obvious- Milan has now acquired one of the key players from a team that has won the last six Serie A titles.

Rugani, Benatia and in the long run Caldara- wasn't that long ago that many wondered why Juventus would use their option to buy Mehdi Benatia on a permanent basis from Bayern Munich while Daniele Rugani so clearly needed more playing time to continue developing. Now both these players will have the opportunity to either compete to play alongside Giorgio Chiellini in the 4 2 3 1 or both start when Allegri uses the good old 3 5 2.

It will be interesting to see if Juventus decides to push to bring Caldara to Turin this summer or leave him at Atalanta to play regularly next season. He was very impressive at the recent Under 21 Euro and got to play alongside his potential long term partner at Juventus Rugani.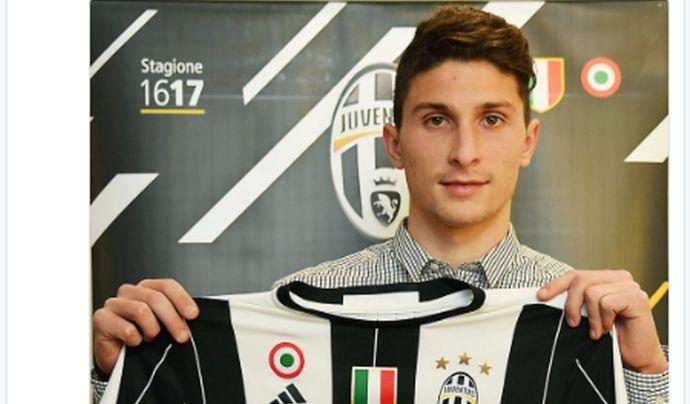 ​Serie A as a whole- as many know Bonucci had significant family reasons to want to stay in Italy because of his son's health. But regardless of the reason it's certainly a great development for Italian football as a whole that a player of Bonucci's calibre would stay in Serie A rather than go abroad like Vidal and Pogba. We have also seen in the past two windows how a club playing in the Champions League is becoming much less of a factor in transfers- Milan has been able to sign numerous big names a year after Manchester United acquired Ibrahimovic and Pogba.
Napoli- while Milan may not be able to challenge for the scudetto until the 2018/19 season because they'll have to integrate so many new players, the Bonucci transfer (at least so far) coming hot on the heels of Dani Alves' departure certainly makes Juventus less of a formidable opponent. When I think of Napoli this summer I'm reminded of one of Eddie Vedder's lyrics in "Elderly Woman Behind the Counter"- I changed by not changing at all. They now look like serious contenders because unlike the other top teams in Serie A they have gone for continuity.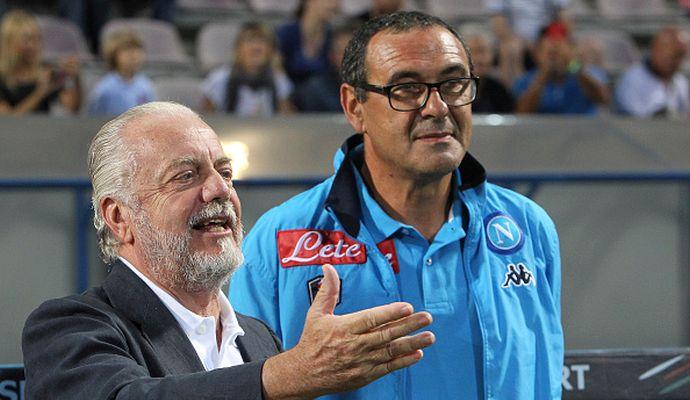 ​Napoli looks to bringing back essentially the same squad from last season after extending Insigne and Mertens deals, there also appears to be a lot of momentum for Koulibaly to stay. Napoli will improve simply because Diawara, Rog and Zielinski will be a year better and Milik is now fully healed from his ACL injury which will give Sarri another great option up front.

The relationship between Milan and Juventus- while there certainly was a lot of tension between the clubs in the aftermath of the "goal di Muntari" match which was a significant factor in the first title that Conte won as a manager, historically Milan and Juventus have had great relations. While Bonucci is certainly an incredible addition, he's not the first significant player to leave Turin for San Siro- in the 90s we saw Roby Baggio and Pippo Inzaghi do the same. It's also likely that we'll see the clubs close a deal for Mattia De Sciglio and Juventus have expressed interest in both Locatelli and Donnarumma.
Losers
Juventus- for the fourth summer in a row the bianconeri have lost a significant contributor. While Conte, Vidal and Pogba at least left for another league, now the bianconeri have reinforced a potential contender for the next scudetto. The notion of the respecting the player's wishes if he wants to leave is probably one of the reasons Juventus has been able to attract players like Dani Alves, but at some point you have to wonder if this policy will allow Juventus to compete consistently with the Bayern and Real Madrid level clubs.

Juventus continue to sell some of their best players in summers following campaigns in which they made around 100 million in Champions League revenues alone, and while being fiscally prudent has certainly helped them in many ways, you have to wonder if this was the right message to send at a time the club is launching their new logo- right now, when people look at it they are probably associating it with being at the losing end of Champions League finals and allowing stars to leave.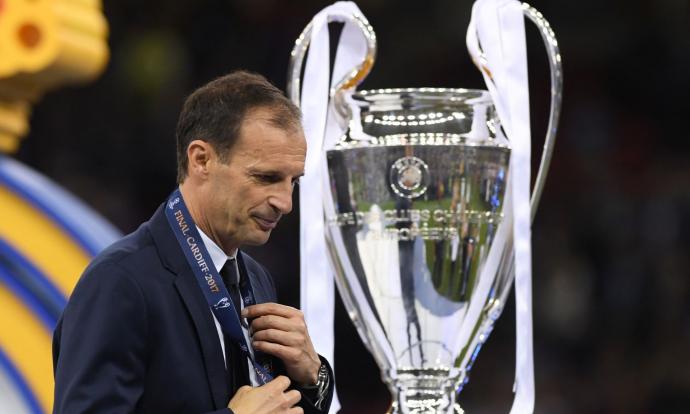 The aftermath of the Bonucci sale made me think of an interview Antonio Cassano gave a few years ago, he mentioned that he never wanted to join Juventus because he knew at that club they only wanted "soldatini"- good soldiers, who don't create controversy. Bonucci had clashed with Allegri to the point where he was suspended for a Champions League match against Porto- but at some point Juventus have to ask themselves if being more tolerant of eccentric players like Vidal and Dani Alves would be worth the hassle.

As far as the Bonucci transfer fee- to me it was no surprise that the final figure posted on Juventus official site mentioned 42 million euro including bonuses. This figure essentially matches what Roma paid Fiorentina for Gabriel Batistuta which was the highest fee ever paid for a player 30 and over. While Juventus didn't't have much leverage since Bonucci wanted to stay in Italy and a player like Stones is considerably younger than Bonucci, for many fans that simply wasn't't enough of a return for Bonucci.
Vincenzo Montella- obviously there are many advantages for a manager when your directors spend the summer massively improving your squad- but now the pressure is on for Montella to deliver, he'll also have to face the challenge of preparing Milan for the Europa League despite the club's tour in China. While Montella will likely get some leeway since he has to integrate essentially a brand new team, the pressure will be on him to at least bring back Milan to the Champions League. Montella will now have the flexibility of using the 3 man defence he so often employed at both Fiorentina and Sampdoria- but make no mistake about it, whatever the formation he chooses, he'll have to get results.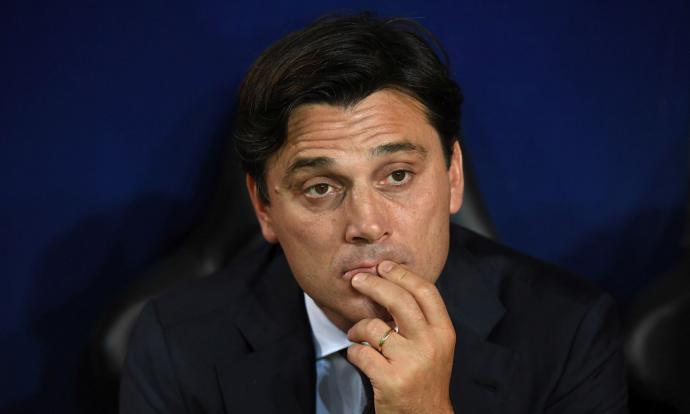 Inter- I've certainly been very guilty of raising doubts on the financial strength of Milan's new owners especially when compared to the Suning group- just last summer, net of sales Inter had outspent Juventus by a considerable margin. And while the nerazzuri had to sort out their Financial Fair Play issues, those were addressed over two weeks ago- since then Milan has continued to make numerous additions while Inter has only introduced Skiniar and Borja Valero.

New manager Luciano Spalletti has also stated numerous times that he expects Inter to keep the commitments they made to him for the transfer market, now the pressure is on Ausilio and Sabatini to make some moves to keep up with Milan and keep their new manager happy.


David Amoyal