Six Appeal - Serie A players ready to take the leap to greatness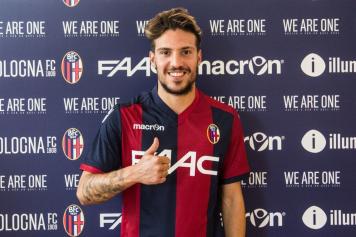 19 September at 12:20
One of my favorite sayings in sports is that the leap from good to great is much more demanding than simply becoming a good athlete. At first glance this seems to be counterintuitive, just think of how many of us tried to even just become a professional athlete and failed- but then consider how many "good" players are out there compared to the truly game changing ones.

While the definition of what a "great" or "world class" player is definitely varies, let's take a look at some Serie A players ready to take a leap in how they are viewed. Most of my picks are younger players, but I did include one who is probably already great- it's just up to fans to start appreciating him more…

Sergej Milinkovic Savic- his Lazio teammates call him "sergente" (the sergeant) because of his first name but also because of his ferocious style of play. The 22 year old former Genk midfielder has incredible physical tools (191 centimeters) and very good technique, this combination has allowed him to be compared to both Paul Pogba and Diego Simeone- quite the range.

Because of Keita Balde's departure and Felipe Anderson's recent injury, so far this season Milinkovic Savic has been playing in a more offensive position for Simone Inazghi- and that hasn't stopped him from making a huge impact. Everything points to the Serbian player taking another big leap forward this season.

Lazio has smartly extended his contract last April, and started negotiating with his former club Genk to pay off the clause that guarantees them a percentage on the future resale- looks like the biancocelesti's president Lotito already know that next summer Milinkovic Savic will be one of the most in demand Serie A players.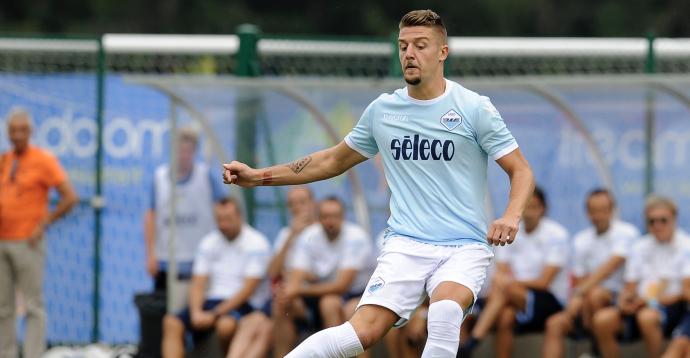 Milan Skriniar- the past few seasons have been so disappointing at Inter, that fans in the nerazzurri's curva have stopped coming up with players specific chants- and now they find themselves in awkward position. The former Sampdoria centre back is off to a tremendous start for Luciano Spalletti's squad, but because his first name is the same word for their cross town rivals, they'll have to get creative.

Towards the end of last season, Skriniar's performance had caught the eye of Diego Simeone who was determined to bring him to Atletico Madrid- then of course the transfer ban opened a door for Inter to close the deal for over 20 million euro. At the time that was seen as an overpay, but considering his age (he turned 22 in February) lack of quality centre backs and his strong performances, it now looks like a massive bargain.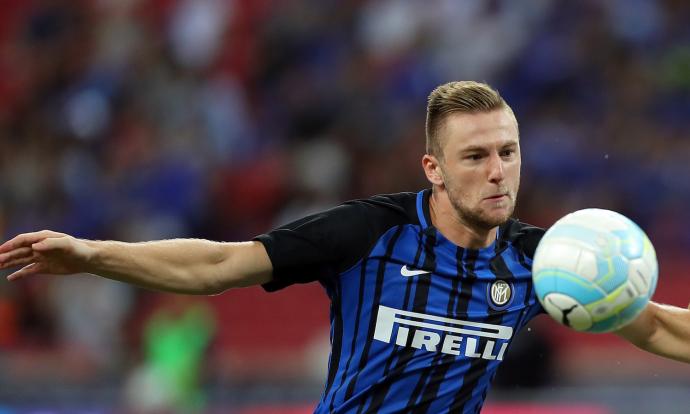 In addition to taking advantage of his height which allows him to dominate in the air, Skriniar has also shown excellent ball distribution skills while playing as a defensive midfielder for the Slovakian national team- however considering Inter's lack at depth at centre back, it's quite unlikely we'll see him play that role for Inter, but on bright side that means more time learning playing alongside Miranda.

Papu Gomez- while Milnkovic Savic and Skriniar can count on their height to make a difference on the pitch, Atalanta's captain uses his low center of gravity to excel at dribbling. Papu Gomez is also one of the best crossers in Italy and is the heart of soul of his club, and he's off to a great start to the season despite losing quite a few of his best teammates.

The former Catania striker/winger would have certainly been an ideal addition for both Milan and Roma, but after Atalanta's amazing 3-0 win against Everton, after a 26 year absence from European competitions, I have a feeling he's probably happy he stayed in Bergamo.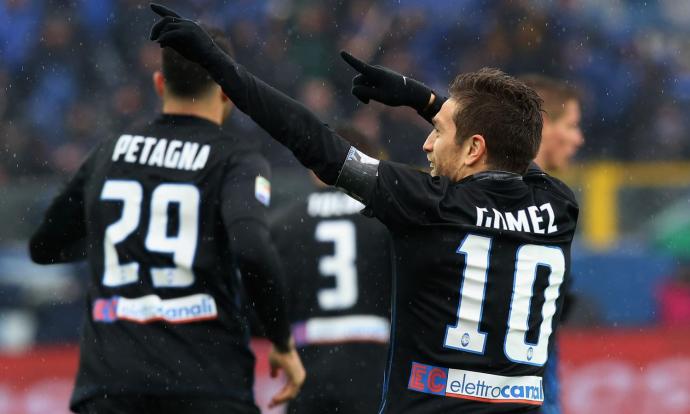 ​Simone Verdi- after experiences at Torino, Juve Stabia, Empoli, Eibar and Carpi, the former Milan prospect has found a home at Bologna. Despite missing ten matches to injuries, Verdi made a name for himself in his first season playing for Roberto Donadoni- so much so that he was linked to Napoli, a club who knows a thing or two about offensive players (it probably didn't hurt that Sarri managed him at Empoli).

Verdi is equally proficient with his left and right foot, he has excellent pace and dribbling ability- he also inserts himself well between the lines and has a powerful shot. At the age of 25 he's now ready to make the leap- the fact that he can play both as a winger and trequartista makes him attractive to a broad range of teams.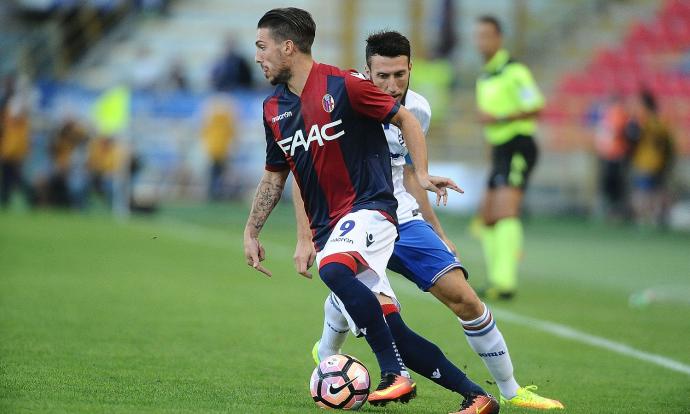 Frank Kessie'- last season was a tale if two halves for the now former Atalanta midfielder. In the first half he took Serie A by storm, his performances were so impressive that he was linked to Arsenal, Manchester United, Liverpool and Paris St Germain.

Then in 2017 his performances dipped considerably- a glass half full type of person would have pointed to his participation in the Africa Cup as the reason, while a glass half empty person would have said it was Gagliardini who made him look great and that Serie A managers had figured him out.



Well if we go by what Kessie' has shown since joining Milan the answer is clearly that the Africa Cup had taken a substantial toll on him just like it had with Gervinho and Asamoah in previous years. Kessie' has brought a ferocity to Milan's midfield that was lacking for years, interestingly Ringhio Gattuso recently complemented him and stated that he expects the Ivorian international to become a better player than he was.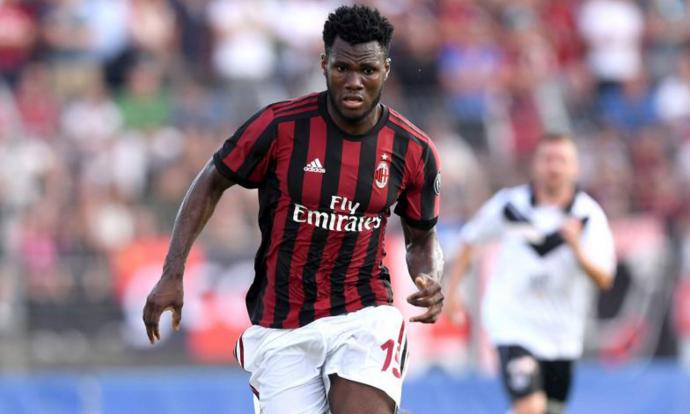 Marco Benassi- the former Inter prospect has just turned 23 and already has over 100 caps in Serie A while also being named the captain of Italy's Under 21 team. His transfer to Fiorentina this summer was one of the best value deals in all of Europe (around 12 million euro) when you consider his already considerable experience and substantial potential for improvement.

Fiorentina was able to take advantage of the fact that Benassi was an odd fit in Mihajlovic's formation at Torino- by the end of last season he had lost his starting job and in the summer he was replaced by Tomas Rincon, a more natural defensive midfielder who can protect an attack featuring Ljajic, Iago Falque, Niang and Belote.

Benassi is now a perfect fit for Pioli, who just like Mihajlovic employs a 4 2 3 1- except the former Inter manager is using him in a far more offensive role. Just like Verdi, Benassi inserts himself well between the lines and has a powerful shot- he should work rather well playing alongside other promising players like Simeone and Chiesa.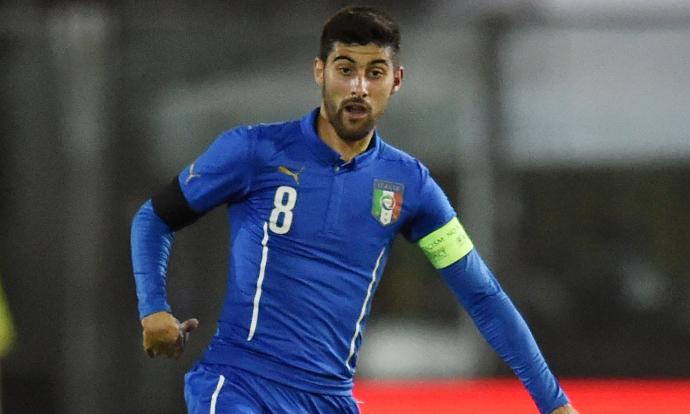 David Amoyal