AMOYAL: The Conte & Ranieri conundrum- when is the right time to leave?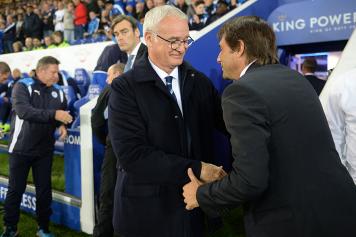 18 October at 12:37
There are few things I find more entertaining but ultimately meaningless than wondering "what if?" I often find myself pondering what would the Godfather saga be like had Coppola cast De Niro for Michael Corleone's role rather than Pacino, what would the world look like had Al Gore been president rather than W Bush, or how differently Metallica would sound had Dave Mustaine stayed in the band.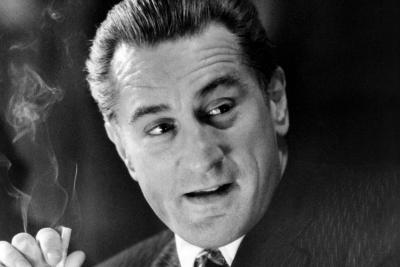 In the world of sports you could spend days coming up with a list of these- what would have happened had either the Rockets or Blazers taken Michael Jordan rather than selecting Olajuwon and Bowie respectively, or what would Juve look like had they signed Verratti before he joined PSG or how different would Pogba's career be had he just stayed at Manchester United four years ago?
I was thinking of all these scenarios as I was watching Chelsea-Leicester City on Saturday, the managers of the two clubs made some decisions in recent years that have had huge repercussions for not only their career trajectories, but also for various clubs and the Italian national team. Conte and Ranieri also made me think of the saying "leave them wanting more" which is one of the golden rules of show business.

Let's start with Conte, who famously left Juventus one week into the club's summer retreat in July of 2014. Conte had just won three scudetti in a row at Juventus, an amazing achievement when you consider that the club was coming off back to back seventh place finishes (a fact Conte reminded the media and fans constantly of). Considering he had a very successful career as a player at the club, his bond to the club went beyond winning titles together. There were a few reasons for his abrupt resignation (burn out, disagreement over the transfer market, need for new motivations) that can be summed up into Conte feeling he couldn't take the team any further- in his mind his legacy as the club's manager could only be tarnished had he decided to stay rather than resign.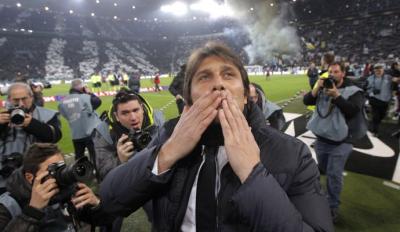 While Conte had completely dominated in Serie A with Juventus, he wasn't able to get past the quarterfinals in the Champions League. He had often attributed the club's struggles in Europe to a lack of revenues- he famously said that you can't sit at the table of a restaurant that charges €100 when you only have a €10 bill. If that weren't enough, he went on to say that it would be a very long time until we'd see an Italian team in the final of the Champions League.
While Conte had an excellent defence and midfield at Juventus, the club lacked the ability to sign difference makers at the wing position (which would have allowed Conte to go back to his original 4 2 4 formation) and world class strikers- Conte had to make do with the likes of Matri, Quagliarella and Vucinic until Juventus got him Tevez on a very good value deal. So after it became clear that Juventus wouldn't be able to sign either Alexi Sanchez or Cuadrado, Conte reached his limit. He didn't feel like he could take the team any further so he decided to abruptly resign, while he thanked many people at Juventus on his way out he never mentioned Marotta and Paratici- the two mean in charge of the bianconeri's transfer moves.

The rest of course is history. Just 11 months after Conte stated that an Italian team wouldn't make a deep run in Europe for a very long time; Allegri's squad was tied with Barcelona in the second half of the Champions League final. Since then Juventus did land Cuadrado as well as two excellent wing backs in Alex Sandro and Dani Alves, in addition to strikers of Dybala and Higuain's caliber.
Would Juventus had been better off had Conte stayed? It's very hard to say, but the reasons for his departure have been discredited. Conte also then went on to coach the Azzurri, essentially working for the federation that had revoked two of Juventus' titles, and who had also investigated Conte for a match fixing scandal that he always vehemently denied being involved with, which set him up for a challenging transition.Rather than becoming Juventus' version of Sir Alex Ferguson, Conte became a man without a country as Avon Barksdale would say: most Juventus supporters really resented the way he left, while fans of other Serie A clubs never fully embraced him as Azzurri coach because of his past with the bianconeri.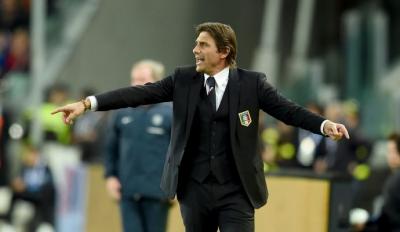 While Conte makes me think more of "what if", Ranieri's recent struggles at Leicester remind me of one of show business' biggest mantra "always leave them wanting more". Interestingly Ranieri's improbable title run is probably what opened the door to Chelsea pursuing Conte- Italian managers became quite popular in the Premier League because of Leicester's great season. I have watched sports for much longer than I would like to admit, and while I can think of many incredible stand-alone surprises in one game or event (Buster Douglas knocking out Myke Tyson tops them all), what Leicester did over the course of a long season is simply unprecedented- at least for leagues that I watched in my life time.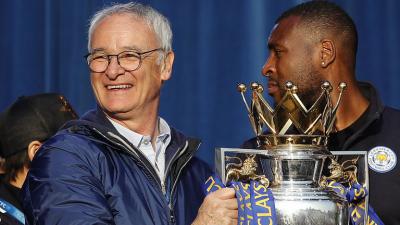 I honestly don't see how Ranieri could even come close to topping that incredible achievement. Sure he could go on to win the Champions League with the Foxes, but even that (as highly improbable as that is) wouldn't have the same degree of difficulty of winning a league featuring so many high priced squads. Had Ranieri left Leicester last summer, it would have been the equivalent of M Night Shyamalan retiring from directing movies after the "Sixth Sense"

Sure Ranieri will leave as a hero no matter when he decides to depart Leicester, but he could have left completely on top last summer and left people wondering what could have happened had he stayed. Ranieri could have almost certainly gotten the Italy job replacing Conte had he lobbied just a little bit; this would have allowed him to end his career coaching the Azzurri in the World Cup in Russia.

Leaving a situation you're comfortable in is never easy, based on what we saw past few season Conte's abrupt departure from Juventus proves that it's never easy to pick the right time to go, but Ranieri may find out that it's better to leave a year too soon than a year too late…


David Amoyal


David Amoyal is the manager of the English page on Gianluca Di Marzio's website where he also writes weekly articles. David covers transfer news for ESPN, and has appeared on numerous radio shows on Sirius XM in the US as well as TalkSport in the UK. David is the former editor in chief of Vavel USA and his articles have been featured in many sites around the world. You can follow him on Twitter @DavidAmoyal