Ampadu case: Chelsea will have to go to court, the latest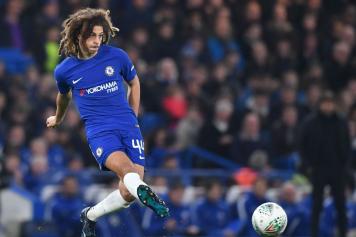 20 January at 22:05
He isn't even 18 years old yet but he has already convinced many Chelsea managers. Antonio Conte seems to have faith in him as he already used him five times so far this season. Ethan Ampadu has all the physical tools to become a very good player for the Blues. He does look a little like David Luiz as the defensive midfielder/defender is one to look out for in the future. As David Luiz is set to leave Chelsea, Ampadu could eventually replace him....
WELSH INTERNATIONAL - He has always been a Chelsea and Drogba fan as Ampadu has already appeared for the Wales national team. He could've also played for Ireland or Ghana but he finally decided to join Giggs' squad. He made his international debut at 15 years, 10 months and 26 days as he broke Cliff Bastin's record.
COURT - According to his former club Exeter City, they believe that the Blues beat out Manchester United, Arsenal and Liverpool to him because they had an agreement with the player. Because of this, the league two side decided to take legal actions.
The court's decision should be handed out by March
as Exeter City would like to receive an indemnity from Chelsea for this transfer...
By Federico Zanon, adapted and translated by Jean-Luca Mascaro