Analysis: Cancelo, Juventus' answer to Dani Alves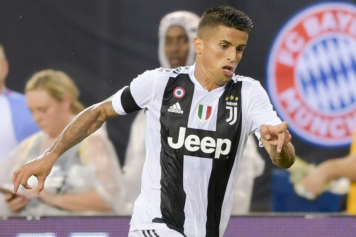 18 September at 11:00
Joao Cancelo is fitting in very well at Juventus, especially for someone who is a new face.
Signed for €40.4 million in the summer from Valencia after spending a successful season on loan at Inter, the 24-year-old has played 270 minutes already. That's the third-highest among new faces, behind Leonardo Bonucci and Cristiano Ronaldo.
That's impressive, considering that Max Allegri is normally very reticent about playing new faces, whether it's Emre Can or even Paulo Dybala, back in his day.
Only a sub in the trip to Parma, Cancelo was buzzing on the sideline, encouraging everyone and looking like this wasn't his first Turinese rodeo.
He's even better on the pitch, often the driving force with his forays on the right. His defending seems to be on point, something which appeared to be a weakness in his early Inter days.
The Portuguese man - who is remembered affectionately by Valencia fans for crying as he left the pitch in his final game there - looks to be one for the future, and the answer to Juve's post-Dani Alves problems. After all, if they wanted to replace the Brazilian, why not get someone who does similar things, but is also a lot younger at 24?
@Cricor9, adapted by @EdoDalmonte