Analysis: Who are Chelsea targets Daniele Rugani and Mattia Caldara?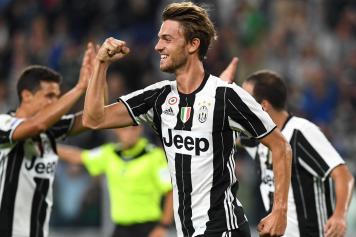 23 July at 22:40
Two names that Chelsea have been linked to heavily in recent weeks are Juventus centre-backs Mattia Caldara and Daniele Rugani. New Chelsea head coach Maurizio Sarri is looking to bring players with him from Serie A, after recently departing Napoli in favour of a move to the Premier League.
So, who are the two young Italians? What would they bring to Chelsea's side and which would be the better purchase? Read on and find out…
Daniele Rugani
Rugani is thought to be Chelsea's primary target in this summer's transfer window, when it comes to defensive additions. The 23-year-old grew up through the youth ranks at Empoli, before moving to Juventus in 2013. Rugani has seven caps for the Italian national team but has struggled at Juventus. Not a struggling in terms of performance, but in terms of opportunities; living in the shadow of Giorgio Chiellini, Andrea Barzagli and partly Mehdi Benatia and Leonardo Bonucci for years.
At 6ft3, Rugani is tall, commanding and dominant in the air, whilst he also offers a lot in terms of passing ability, playing the role of a classic ball-playing defender. For Juventus in the 17/18 season, Rugani played an average of 2.3 long balls, 1.8 aerials won, 3.7 clearances and 68.5 passes per game, demonstrating his usefulness in terms of transitioning play from defence to attack.
Mattia Caldara
Caldara is slightly older at 24-years-old and has developed a lot over the past season, spent on loan at Atalanta. Caldara is a similar sort of defender to Rugani, with a strong emphasis on playing passes, especially long balls up the field. Caldara signed for Juventus in January 2017, before moving back to his past club Atalanta for a free loan until the end of June 2018, as part of the deal.
Juventus' asking price for both defenders is though to be similar, setting the bar at €45 million for Caldara and around €50 million for Rugani; and they are very similar types of player.
However, with Rugani ever so slightly younger and with more experience at a top level, he is undoubtedly deserving of being Chelsea's #1 target – although a move for Caldara should certainly not be ruled out in the eventuality that they fail to sign Rugani.
@snhw_