Ancelotti favourite over Conte to take over at Italy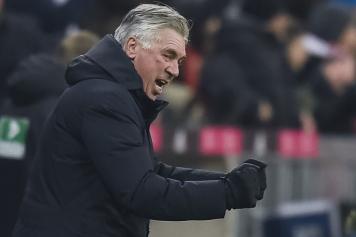 14 November at 13:20
Giampiero Ventura has not resigned yet, but he will. Or else he will be sacked in any case. For now, we still await Carlo Tavecchio's decision on his own future, let alone news of who Italy's next CT will be. Whoever the FIGC president is, their first job will be to appoint a successor to the 69-year-old Genoa native.
At the moment, one name stands out above all other potential candidates: Carlo Ancelotti. In addition to his quality, experience and knowledge, he is also out of work at the moment, though he has a contract with Bayern Munich until June. If the FIGC can reach an agreement with the Bundesliga champions, then it makes perfect sense to appoint someone with Carletto's credentials. He has the ability to rejuvenate the national team with fresh blood and new ideas.
The alternatives – Massimiliano Allegri and Roberto Mancini – are unlikely to leave Juventus or Zenit prior to the end of the season, so this would mean waiting another seven months before the revolution could get properly underway; hardly an ideal situation.
That said, there is no absolute certainty that Ancelotti would decide to give up on club coaching just yet, though he is considered to be the preferred option.
Jordan Russell (@JordRuss96)