Ancelotti: "Grateful to Di Maria, but..."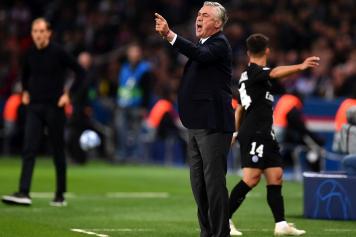 24 October at 23:50
Carlo Ancelotti spoke to Sky Italia after Napoli drew 2-2 away at PSG, losing the lead in the last second due to a goal from Di Maria.
"There is satisfaction with how we played but regret for not having brought home the three points. They have so much quality. We are lucky, however, to play the most important game at home.
"Di Maria? I'm so grateful to him, but if his shot had gone out that would've been better," Ancelotti jokingly concluded.